About That Vanderbilt University Football Player Caught in a Sex-Trafficking Sting…
If you're looking for yet another example of sexually predatory acts from athletes at Vanderbilt, this isn't it.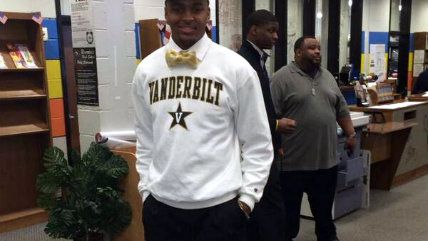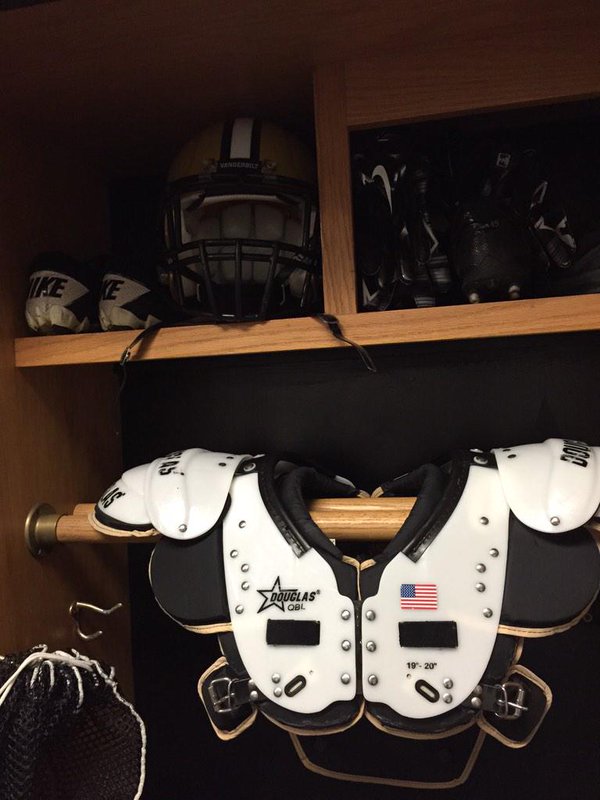 Just a few weeks after two Vanderbilt University football players were convicted of raping an unconscious woman, another Vanderbilt student athlete has been accused of a sex crime. But the case against former Vanderbilt wide-receiver Rashad Canty, 20, isn't quite like the others. While Canty may have indeed been arrested in what Tennessee police described as a "sex trafficking sting," Canty—and the 34 other men arrested with him—stands accused of a crime in which no actual victim exists.
The "sex trafficking sting" that snared Canty, carried out by the Tennessee Bureau of Investigation (TBI), is typical of U.S. law-enforcement in 2016. For the operation, TBI posted on classified-ad site Backpage.com purporting to be women selling sex in Nashville. When would-be clients took the bait, TBI agents arranged meetups that ended with not sex but a criminal citation.
I'm gone be good. Big misunderstanding.

— Rashad Canty (@Stuntman_11) August 6, 2016
"Nearly 6,000 men allegedly responded to the ads, resulting in 41 arrests, including that of the former Vanderbilt football player," The Daily Beast reported, though it's unclear where this number comes from. According to a TBI press release, only 485 men reached out to undercover cops. And of these men, only 18 wrote in response to ads for sex with someone under 18. In almost all of cases, the men were looking for no more than to pay an adult woman for consensual sex.
In addition to TBI agents and intelligence analysts, Metro Nashville Police Department, Homeland Security Investigations, and the FBI participated in the sting.
Ultimately, only one person was charged with "solicitation of a minor," and none were charged with sex trafficking. Most of the men were booked for "patronizing prostitution," a class B misdemeanor in Tennessee defined as "soliciting or hiring another person to engage in sexual activity or going to a brothel or house of prostitution for sexual activity." In addition to the 34 adult men arrested, one juvenile was also cited patronizing prostitution.
The operation also yielded prostitution charges for six young women. According to TBI, the women arrested were identified by a local nonprofit as being potential sex-trafficking victims.
TBI Director Mark Gwyn said the August operation—which, just to recap, involved multiple federal agencies and led to charges against 35 people who had victimized precisely no one and six women who may be trafficking victims—was meant to punish those who "victimize girls and women."