'A Manifest Abuse of the Eminent Domain Power': N.J. State Agency Gets Bench-Slapped in Court
Eminent domain abuse struck down in Casino Reinvestment Development Authority v. Birnbaum.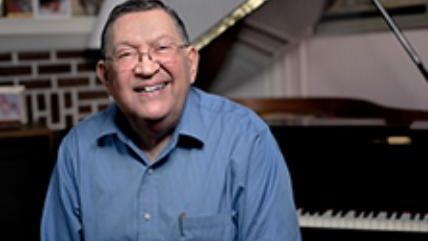 For the past four years a New Jersey state agency known as the Casino Reinvestment Development Authority (CRDA) has been trying to bulldoze a family home near the Atlantic City boardwalk on behalf of private developers and a shadowy real estate scheme. On Friday this overreaching state agency finally received a well-deserved bench slap from the state courts.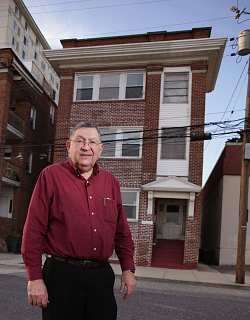 The case of Casino Reinvestment Development Authority v. Birnbaum first reared its head in 2012 after Atlantic City officials announced the existence of something called the "South Inlet Mixed Use Development Project." According to state officials, this project would "complement the new Revel Casino and assist with the demands created by the resort." The state never got around to detailing the "project" in any specifics, however, and the Revel Casino shortly went bankrupt. But that didn't stop the CRDA from trying to seize the family home of a man named Charlie Birnbaum. But Birnbaum fought back, retaining the services of the lawyers at the Institute for Justice, a national public interest law firm that specializes in defending property owners like Birnbaum from this sort of government bedevilment. On Friday Birnbaum and his legal team prevailed in court.
"This Court concludes that the CRDA's decision to condemn the Birnbaums' property is a manifest abuse of the eminent domain power and in this Court's opinion is not consistent with the statutory condemnation authority of the CRDA," New Jersey Superio Court Judge Julio Mendez declared. "The CRDA's condemnation is denied."
The court's ruling is a welcome victory over government malfeasance. It's also a welcome rebuke to a state agency with a long, ugly record. After all, this is the same Casino Reinvestment Development Authority that notoriously joined forces with Donald Trump back in 1994 in an effort to kick an elderly widow out of her home in order to help Trump build a new limousine parking lot for the Trump Plaza hotel and casino. Happily, the CRDA's pro-Trump scheme was also struck down in court.
Friday's decision in Casino Reinvestment Development Authority v. Birnbaum is available here.