Gary Johnson Debate Lawsuit Lawyer Bruce Fein Reacts to Lawsuit Dismissal: "At Least a Half-dozen Stupendous Legal Errors in Judge Collyer's Opinion"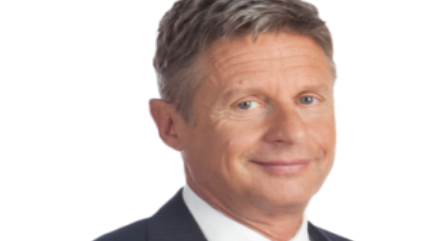 As Matt Welch reported this morning, one of the lawsuits by which the Libertarian and Green Parties hoped to get into the Commission on Presidential Debates debate was tossed by Judge Rosemary Collyer of U.S. District Court in D.C.
Among other arguments, Collyer does not accept the suit's novel argument that controlling access to the presidential debate represents, as I've previously reported on the suit, illegal domination of "cognizable 'presidential elections market' [and] cognizable 'political campaign market' for purposes of the antitrust laws."
Part of Collyer's decision states:
But calling political activity a "market place" does not make it so. Plaintiffs make no attempt to define what they mean by presidential debates, elections, and politics "markets." Their vague reference to "markets" is insufficient to allege injury to competition in any particular market…..As with holding political office, running for political office is not "commerce" under antitrust law…Because they have failed to assert an antitrust injury, Plaintiffs lack antitrust standing.
Bruce Fein, a lawyer in the case, said in an email this morning that "We believe there are at least a half-dozen stupendous legal errors in Judge Collyer's opinion ranging from the relevance of expert commentators to business injury proximately caused by Defendants to Plaintiffs' campaigns for the presidency to the invention of a wholesale political activities exemption from the antitrust laws which ignores the obvious that campaigning for the White House is both business and politics at the same time.
"The two categories are not mutually exclusive," Fein insists. Beyond that, "We will have nothing more to say until we discuss the matter with our clients."
The Johnson/Weld campaign did not immediately respond to a request for comment. Will update or post further if they do.
As far as I know, a second separate lawsuit with the intention of getting into the debate is still in process. That suit is against the Federal Elections Commission, very roughly arguing that the Court should "grant summary judgment for Plaintiffs, and direct the FEC to do its job, which is to enforce the law and put an end to the CPD's biased, anti-democratic, and fundamentally corrupt and exclusionary polling rule."
Much more detail on that suit, also in D.C. District Court, here.