Trump Accuses Clinton of Rigging Debates, ISIS Calls for Jihad in Russia, Candy Charms Goes to Iran: A.M. Links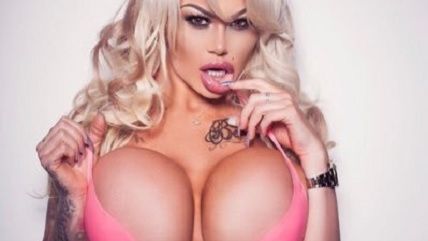 @candycharms69/Twitter

Donald Trump accused Hillary Clinton of rigging the presidential debates because two are scheduled during NFL games.Wikileaks founder Julian Assange says the organization has "even more material" on the Clinton campaign. WWE legend Goldust says he's voting for Gary Johnson.

There has been an attack directed or inspired by ISIS every 84 hours since June 8. The terror group has called on its members to wage jihad in Russia. Meanwhile, five people were killed when a Russian military helicopter was shot down over Syria.
The supreme leader of Iran complains that the average Iranian hasn't benefited from the Iran nuclear deal.
The prime minister of Cambodia filed a defamation suit against the leader of the opposition.
At least 16 people died in a hot air balloon crash in Texas.
British porn star Candy Charms revealed she traveled to Iran for a deal on a nose job.