Could Donald Trump Help Spark a New Cold War?
Too late already?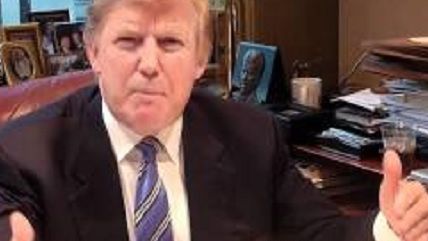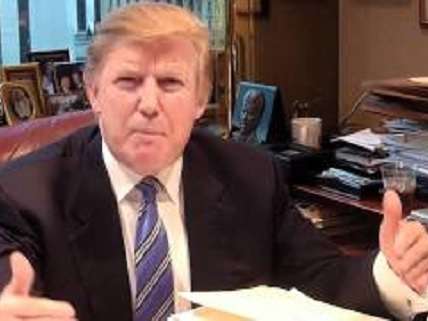 Donald Trump suggested in an interview on ABC News that he would recognize the Russian claim over Crimea in an exchange that started with Trump insisting Russia was "not going to go in Ukraine" before acknowledging Putin was "there in a certain way" when asked. Russia invaded and annexed Crimea in 2014. The resulting Western sanctions may have helped Russia enter a recession, but didn't spur Russia to leave Crimea.
Questions surround Trump's financial ties to Russia, which, coupled with his consistently inconsistent policy answers, make teasing any kind of coherent foreign policy stance vis a vis Russia, or anything else, difficult. Trump has questioned the wisdom of NATO, taken credit for a new counterterrorism initiative, suggested he'd evaluate member states' contributions before committing to a defense against a hypothetically invading Russia, and also proposed using NATO to "get rid of" ISIS.
Yet the response to Trump has also been dangerous. A controversy over whether the Trump campaign had a say in the Republican party platform not promising lethal aid to Ukraine illustrates this. Chief campaign adviser Paul Manafort, a former advisor to the pro-Russian Ukrainian government overthrown during street demonstrations prior to Russia's intervention in Ukraine, denies campaign involvement even though there's no reason not to.
The Democratic party platform, mercifully, does not promise lethal aid to Ukraine either, but it does take a much harder line on Russia than it did in 2012. The 2012 platform bemoaned Mitt Romney's "Cold War mentality," which ignored "the very real common interest" shared between the U.S. and Russia. Back then, the 2012 Republican presidential nominee famously called Russia America's "number one geopolitical foe."
This year's Republican presidential nominee has kind words for strongmen like Vladimir Putin and isn't particularly saber-rattling on Russia, so the Democratic platform is. This time around, Russia "is engaging in destabilizing actions along its borders, violating Ukraine's sovereignty and attempting to recreate spheres of influence that undermine American interests." While Russian actions in Ukraine are new, its attempts to recreate spheres of influence, including with the use of military force, are not—Russia's meddling with Georgia broke out into a war in 2008. Neither is Putin.
At the 2012 Democratic National Convention, John Kerry, who would become secretary of state during President Obama's second term, said Romney talked "like he's only seen Russia by watching Rocky IV." The line continued even after Ukraine became an issue. "This isn't Rocky IV," Kerry insisted when asked about the mobilization of Russian troops. Now, Democrats place an antagonistic Russia at the center of the scandal surrounding the leak of DNC e-mails embarrassing to the Clinton campaign, even though evidence of Russia's involvement is circumstantial and leaves room for doubt, and it's unclear what Russia's motivations would be to leak, as PolitiFact notes. It's a Rocky IV world when it's politically convenient.
The complaint that the Obama administration's foreign policy is driven by domestic political concerns is not new, although a Republican nominee against whom tacking to the interventionist side of the foreign policy debate seems more natural is. Trump's erratic, off-the-cuff answers shouldn't detract from an important debate on interventionism and antagonistic foreign policy, one Democrats, like Republicans, have often fell on the wrong side of. It's another reason interventionist "skeptic" Gary Johnson would be a substantive addition to the presidential debates.