A.M. Links: Bernie Fans Boo Hillary at DNC, Bill Clinton Addresses DNC Tonight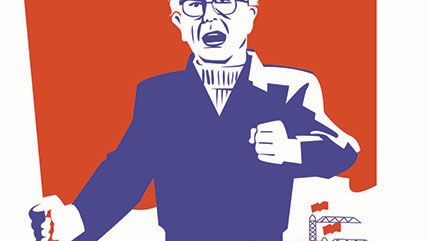 Reason

"We trusted you!" Elizabeth Warren was booed and heckled by supporters of Bernie Sanders at the Democratic National Convention last night. Hillary Clinton's name was also repeatedly booed at the convention. Even Bernie Sanders was booed earlier in the day after telling a group of his supporters to vote for Clinton over Donald Trump.

Bill Clinton will headline tonight's festivities at the Democratic National Convention.
Libertarian candidate Gary Johnson "is gaining momentum and only needs two more percentage points in the polls to clinch a spot in the presidential debates."
Two men claiming affiliation with ISIS killed a priest and took hostages in a church in Normandy, France, before they were shot and killed by French police.
"Turkish President Recep Tayyip Erdogan will have talks with Vladimir Putin in Russia next month amid a rapid warming in relations following the failed military coup in Turkey."
According to researchers, as many as 1.65 million women in Latin America are at risk of Zika while pregnant.
Follow us on Facebook and Twitter, and don't forget to sign up for Reason's daily updates for more content.