Sex, Booze, and Boehner's Warehouse: An RNC Nightlife Recap
Kid Rock and escorts and Trump porn, oh my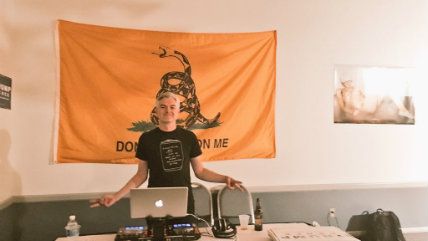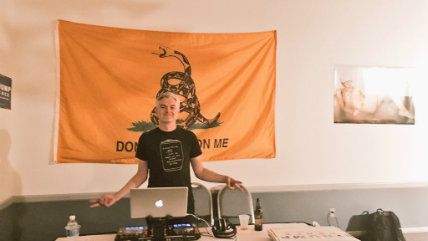 Strip clubs were empty, Trump porn searches were high, male escorts were busy, John Boehner was cool, and Kid Rock was an American hero at the Republican National Convention (RNC) in Cleveland last week. At least that's the word from various sex workers, writers, and business owners invested in the GOP-convention scene. As the Democratic National Convention gets underway Monday, let's take a moment to recap the world of of sex, drugs, and rock-and-roll as it existed at the RNC. 
In the more PG-entertainment category, the hot ticket in town was the nightly party at the "Boehner Warehouse," hosted in honor of former speaker of the U.S. House John Boehner. Rembert Browne at New York magazine explains: 
… it's a secret party in the sense that it's a secret kept from lames like me, but is very much the opposite for those in the know—making it a very exclusive event. Most of the relevant tweets that appear when you search for "Boehner Warehouse" are from back in 2012, during the last RNC, with commentary about how late it went. There was also an Instagram post about it, which had a picture of the ticket and referred to the party as "top-secret."

[…] Technically, it was the Speaker of the House's party — so, Paul Ryan's party — but was still being commonly referred to as the Boehner Warehouse Party. According to a blog post in The Atlantic from 2012, former speaker John Boehner began this tradition of throwing nightly GOP Convention warehouse parties in 1996. In the piece, there was a picture — sent to the writer from a Republican aide — and the party was described as one for "GOP bigwigs."
One GOP bigwig in attendance (in 2012 and this year) told me this year's Warehouse parties were still designed to honor Boehner and "negotiations will be commenced on whether the Warehouse Party will continue and, if so, will it honor Ryan." On the final night, Ryan could be seen mingling with RNC chairman Reince Priebus and House Majority Leader Kevin McCarthy. Boehner, however, had hopped a flight out of town that afternoon. 
In "My Week Stripping in Cleveland," dancer "Ivana Wall" reports for Gawker that she took home "the lowest sum I have ever earned for removing my clothes" on Tuesday night of the convention. (A weed dealer Gawker tagged along with saw no RNC-related boost in business either.)
The ratio of girls to men is a depressing 3-1. The DJ reminds everyone over the PA that lap dances are very available.
"Multiple staffers at Christie's Cabaret, Diamond Men's Club, and Crazy Horse [said] that business has been slow at best," The Daily Beast reports. 
"There has been no uptick in business," said a stripper at Crazy Horse who asked not to be named. "It's been disappointing. We were expecting more Republicans who wanted [lap] dances."
What were all those horny conservatives doing instead? Fantasizing about their candidate's wife and hiring male escorts, it seems. "Male escorts are making crazy money at the RNC," the New York Post reports. 
When contacted by The Post, females for hire said they're making much less money than normal. "Has business been better for me? Honestly, no," one woman said before abruptly hanging up the phone. "Business is slower than usual," said another. "I haven't been getting any calls."
The Post is a tabloid, so take that for what you will. I contacted nearly 100 (male and female) sex workers off Backpage asking about business, and no one responded. 
Meanwhile, Pornhub reports that searches for porn involving the word "Trump" spiked during the RNC. On July 20, searches related to any Trump were up 705 percent and searches relating to Melania Trump were up 1477 percent. 
Overall, Pornhub saw a 4.2 percent increase in Cleveland-area traffic during the convention. "Most of that traffic change came from mobile devices, which can indicate they are more likely to be visitors to the area," it reports. 
We found a 648% increase in searches containing the word "trump", and a 204% increase in searches related to "muslim" and "arab" content. Visits to Pornhub's gay site increased by nearly 8% from July 18-21.

[…] In the Cleveland area we found that certain categories had a significant increase in views between July 18-21. The biggest increase of 421% went to the "Gay – Hunks" category, followed by a 225% increase in the "Gay – Group" sex category.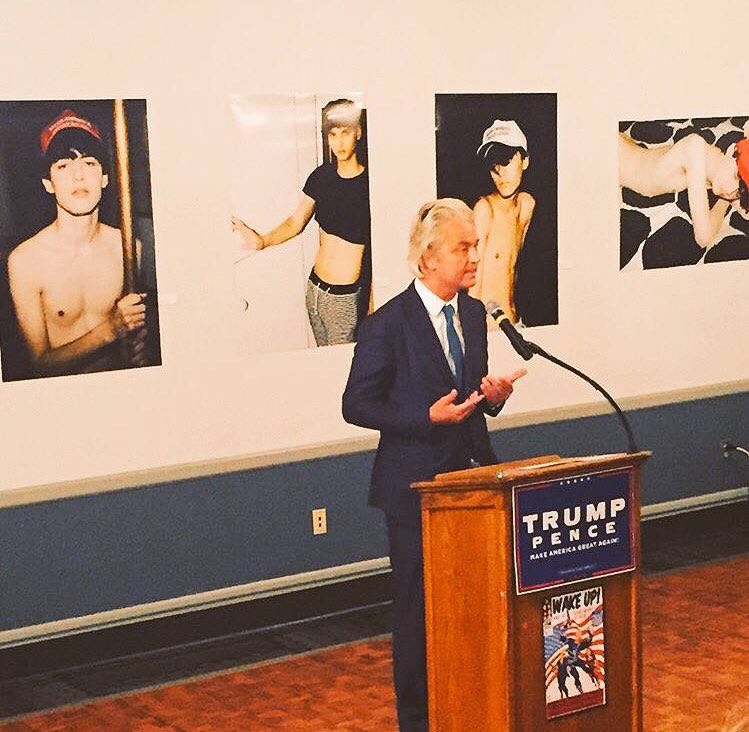 Speaking of gay Republicans, the most talked-about party in media circles must have been the delightfully bizarre and mildly terrifying shindig thrown by Breitbart. Though Ann Coulter backed out at the last minute, guests were still treated to anti-Islam, pro-LGBT, anti-immigration, and pro-Trump speeches from far-right Dutch politician Geert Wilders and Breitbart personality Milo Yiannopolous. In the audience, Internet trolls from Roosh V to Chuck C. Johnson and Lauren Southern mingled with "Twinks for Trump" and reporters from Vox, Vanity Fair, and The Washington Post. 
Following Donald Trump's hour-plus acceptance speech on the final night of the convention, the official kicker event was a Kid Rock concert nearby the Boehner Warehouse party. In 2015, Kid Rock said, "fiscally, I'm Republican. But the social issues kill me—gay marriage and abortion. It's like, Come on, man, get off it. There's so many big problems we got that we really need to address in this country." In February 2016, the musician endorsed Donald Trump. 
As tired Trump campaign staff and other VIPs drank free cocktails over hors d'ouevres to one side of the stage, old men in "Bikers for Trump" jackets got down and young men in "Make America Great Again" hats posed for selfies while Mr. Rock crooned about starting an escort service "smoking funny things." Behind him, a giant American flag back-dropped the stage.