Hillary Clinton Selects Tim Kaine as Veep Running Mate
As expected, presumptive Democratic presidential nominee Hillary Clinton selected the Virginia senator as her running mate.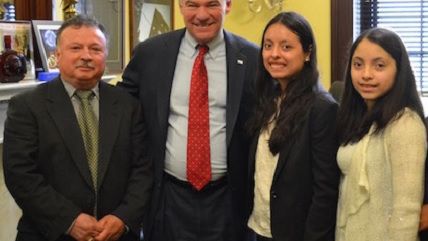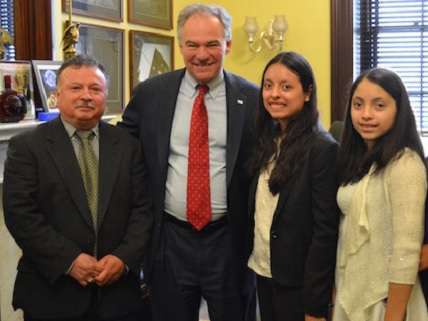 As the online money expected, presumptive Democratic presidential nominee Hillary Clinton selected Virginia Sen. Tim Kaine as her running mate, seeking to secure an advantage in a key battleground state. Clinton made the announcement on Twitter, which Bill O'Reilly pointed to as an example of America's decline. New Jersey Sen. Cory Booker, who was also on the short-list, also broke the news on Twitter.
Kaine has been a senator since 2013, governor of Virginia from 2006 to 2012, and lieutenant governor from 2002 to 2006. He served as mayor of Richmond from 1998 to 2001. He was previously considered for the vice presidential nomination by Barack Obama when he was first running for president 2008, and was eventually President Obama's choice to lead the Democratic National Committee.
Democrats will try to paint Kaine as a centrist—he is described as pro-trade, says he is "pro-choice" while personally opposing abortion, and progressives are upset that he signed a letter urging regulators to reconsider the rules for regional banks. In 2014, Kaine tried to get a vote on an authorization for the use of military force against ISIS. Richmond Times-Dispatch columnist A. Barton Hinkle recently called him the "affable ideologue" and the 2012 race Kaine participated in as "the most interesting race being ignored" tht year. Kaine is also a proponent of the crony capitalist Export-Import Bank.
Read more about Kaine at the links above and below:
Kaine is against Citizen's United, but uses Super PACs, natch: Is Tim Kaine Now a Danger to Democracy? A. Barton Hinkle
DNC Chair Tim Kaine Congratulates Me For Helping Pass Health Care Reform Ron Bailey
Kaine Delivered the Response to the State of the Union in 2006: Twinkle Twinkle Killer Kaine Nick Gillespie