A.M. Links: Melania Trump Plagiarizes Michelle Obama, RNC Day 2, ISIS Claims Responsibility for German Ax Attack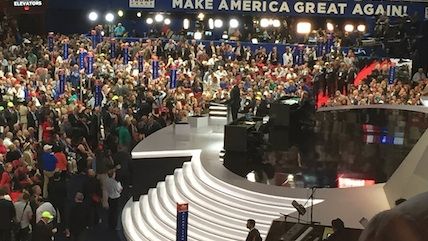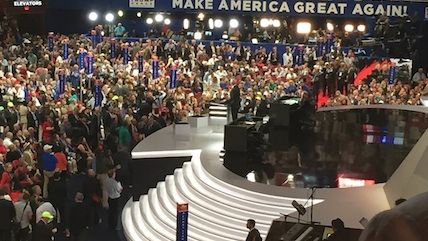 Anthony Fisher

Get ready for day two of the Republican National Convention.

In her speech at the Republican National Convention last night, Melania Trump plagiarized Michelle Obama.
ISIS has claimed responsibility for Monday's ax and knife attack on a German train.
Who will Hillary Clinton pick as her running mate?
How Gary Johnson is impacting the 2016 presidential race.
"The Turkish government's crackdown after a military coup attempt widened into a sweeping purge on Monday, cutting a swath through the security services and reaching deeply into the government bureaucracy and the political and business classes."
Follow us on Facebook and Twitter, and don't forget to sign up for Reason's daily updates for more content.