Three Police Officers Shot Dead, More Injured in Baton Rouge
Shooting follows fatal police killing of Alton Sterling.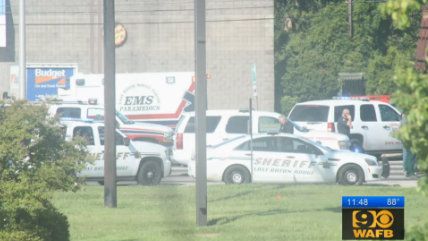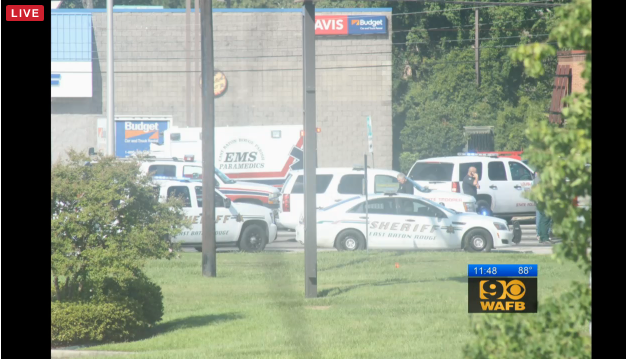 Police officials in Baton Rouge, Louisiana have confirmed that at least three police officers were killed, and several more injured, in a shooting this morning. The city's mayor has described the shooting as an "ambush." 
The shooting took place near a convenience store, after officers responded to reports of shots fired around 9 a.m. this morning. It's unclear how many shooters were involved, but police say they believe there is more than one suspect. Reports indicate that one suspect is dead. Local news outlet WAFB reports that area police says the scene is now "contained." 
Tensions have run high in Baton Rouge since the fatal police shooting of Alton Sterling, 37, on July 5, outside a convenience store. The shooting was caught on video.
Black Lives Matter activists have organized multiple protests in the city, and police have arrested both activist leaders and journalists at the rallies. 
Update: Baton Rouge police are now saying they do not believe the shooting is "race related," according to CNN reports.
This story is developing.