Truck Used in Terror Attack in Nice, France, That Killed Dozens on Bastille Day [UPDATED]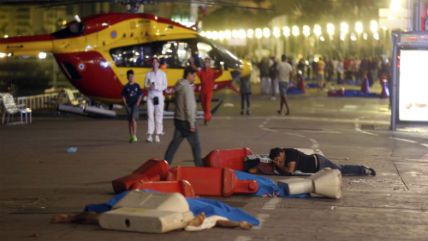 (PHOTOPQR/NICE MATIN/MAXPPP/Newscom.com)
A Bastille Day celebration in Nice, France, was attacked by someone in a truck deliberately driving through a crowd, reportedly killing at least 30 people, accelerating as he did so.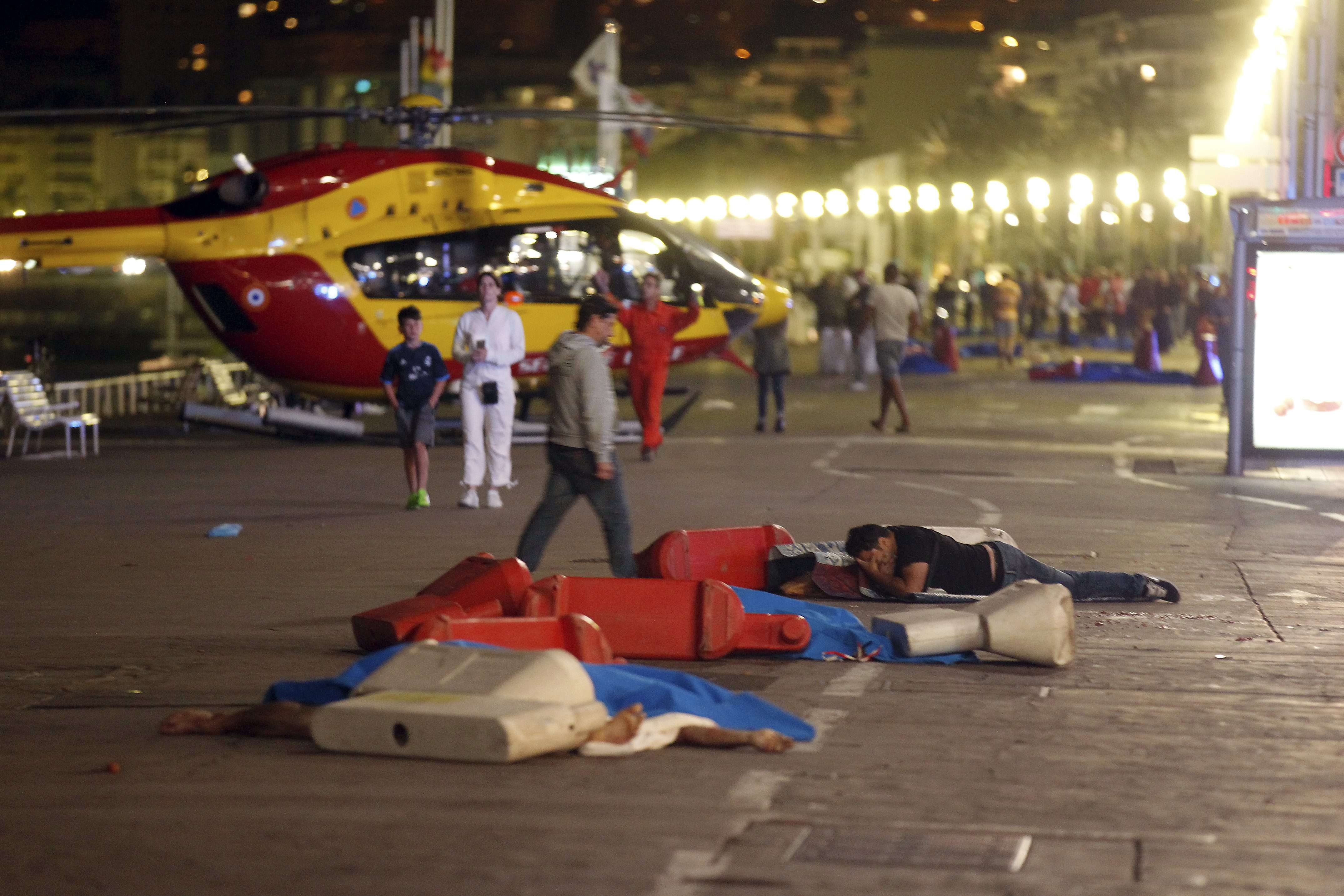 The attack happened at "the Promenade des Anglais, a seaside walk in center of the city" according to a Washington Post report relying on French sources. 
An American witness told CNN that the truck was a tractor trailer and reported hearing gunfire as well, though it was uncertain whether that was coming from or at the truck.
UPDATE: CNN now reporting as many as 60 dead in its headlines, though not in body of story yet, and likely 100 injured, and a definite exchange of gunfire between occupants of the truck and police.
UPDATE II: Associated Press reports a singular driver, armed with guns and grenades, killed by police. Does not clarify the apparently still open question of whether there was anyone else in vehicle, which CNN indicated. The earlier eyewitness report indicated occupants plural has been changed by CNN; apparently just the one driver.
UPDATE III As is typical in the early heat of reporting about chaotic situations, the current CNN story post has the contradictory details that "The attack in Nice, France, began when an occupant of the truck shot into the crowd and then drove for 2 kilometers along the pavement…" and that "The individual, a male, was killed by police and it does not appear there was any gunfire from the truck, according to the official" (said official a U.S. official briefed by a French one).
UPDATE IV: Death toll currently at 73. 77. 84.
UPDATE V: That the driver shot first before killing dozens with his truck is being reported as fact according to regional President Christian Estrosi as reported by CNN. French President Francois Hollande has announced a national state of emergency in response to terror, that was scheduled to end later in July, will instead go on for another three months. No one has yet claimed responsibility as of around 7:45 p.m. pacific as this is written, and the I.D. of a 31-year-old French Tunisian resident of Nice was reported found in the truck, though authorities have not yet named the dead driver.
UPDATE VI: The driver has been identified, CNN reports, as Mohamad Lahouaiej Bouhel.