Prairie State Plunder
What Illinois got when law enforcement grabbed $72 million in property using asset forfeiture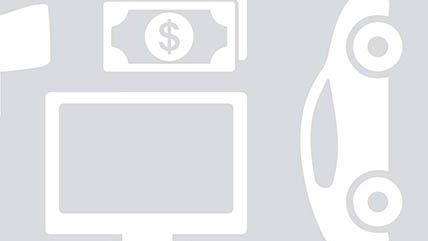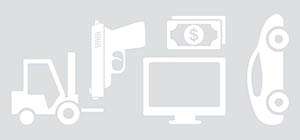 Cars, guns, cash, PlayStations, shampoo, a forklift, even a statue of a Mexican folk saint: Illinois police raked in an estimated $72 million worth of seized property over the past two years, according to public records obtained by the state chapter of the American Civil Liberties Union (ACLU).
Illinois has one of the more aggressive asset forfeiture programs in the country. Ben Ruddell, criminal justice policy attorney for the ACLU of Illinois, pointed out in April that the "state's laws in this area currently are grossly unfair. As preposterous as it seems, you can lose your property—including your car, cash, or even your home—without ever being arrested or charged with a crime."
The ACLU records cover only two years, but they provide a wide-angle snapshot of what kind of property Illinois police seized, how much it was worth, and where the proceeds flowed. They are also rare among records on asset forfeiture because they show the disposition of seized property.
Of the $72 million seized in those two years, the state only officially arranged for the full forfeiture of $16 million. About $5 million was not ultimately kept.
Of that $5 million, some property was junked and some was used to cover court costs and fines, but $2.1 million was returned because the courts either found the state failed to show probable cause at preliminary hearings or ruled against the state after trial. Prosecutors also dropped cases involving nearly $900,000 worth of property, the records show. In other words, police seized $3 million in private property on grounds that prosecutors or courts found too flimsy to uphold.
Only about $2,500 worth of forfeitures were reversed on appeal by circuit courts in the state, showing the scarcity of successful challenges to the asset forfeiture process.
"Either police are getting all these cases right, or there's serious deficiencies in challenging them," says Bryant Jackson-Green, an analyst at the Illinois Policy Institute, a right-leaning think tank that supports reforming the state's asset forfeiture laws.
That still leaves about $50 million worth of seized property sitting in state custody during those two years. The forfeiture process is notoriously slow. As the Illinois Policy Institute notes, state law allows for up to 187 days before a forfeiture hearing is required to take place.
Asset forfeiture laws were created in the '80s to disrupt drug traffickers and organized crime by seizing the fruits of their ill-gotten gains: cash, guns, and cars. And the tools of the criminal trade are well-represented in the list of Illinois seizures, which includes digital scales, money counters, safes, and guns (including AR-style rifles and shotguns). Among the vehicles law enforcement has taken are six Cadillac Escalades, six Mercedes-Benz sedans, and a 2013 Triumph Bonneville Steve McQueen Edition motorcycle. Electronics too are a popular target: Flatscreen TVs, especially of the 50-inch-and-above variety, were commonly seized by Illinois police, along with smartphones, iPads, digital cameras, laptops, video game systems, and Beats by Dre headphones.
But tucked among the cars and electronics are some head-scratchers: there's "179 bottles of miscellaneous soap and shampoo," a cordless drill and stapler, and a statue of Jesus Malverde, a Robin Hood-esque Mexican folk saint popular among drug runners.
One of civil liberties advocates' biggest criticisms of asset forfeiture is that the proceeds are funneled directly back to police departments and district attorneys, creating a perverse incentive for law enforcement to go fishing for seizures.
The documents provided by the Illinois State Police, which administers the state's asset forfeiture program, reveal that—of the 426 local, state, and federal law enforcement agencies that received payouts for the $16 million in forfeited property in those two years—the Chicago Police Department brought in the biggest haul: just a couple thousand dollars shy of $3 million. The Illinois State Police themselves took in the second highest amount at $2.3 million, followed by the Cook County State's Attorney, which kept $1.8 million. The average payout was $38,200.
For all that the records reveal, they also show just how much we don't know without stricter public reporting requirements.
Besides noting that $13 million in seizures were connected to money laundering, the documents do not distinguish between civil and criminal asset forfeiture or disclose for what offense the property was taken. Illinois law grants police the power to seize vehicles under a wide variety of offenses, ranging from DUIs to gambling to terrorism to violations of the Environmental Protection Act.
"The reporting requirements are one of the biggest problems of the current regime," Jackson-Green says. "To find out how much is being forfeited you have to submit a [Freedom of Information Act] request. One thing we'd like to see is this info being put in an annual report or published online."
This article originally appeared in print under the headline "Prairie State Plunder".