Meet Mike Pence, Possible Donald Trump Vice President
The Indiana guv is a social conservative, surveillance-state booster, drug warrior...and budget hawk. So where does that leave libertarians? Still #NeverTrump.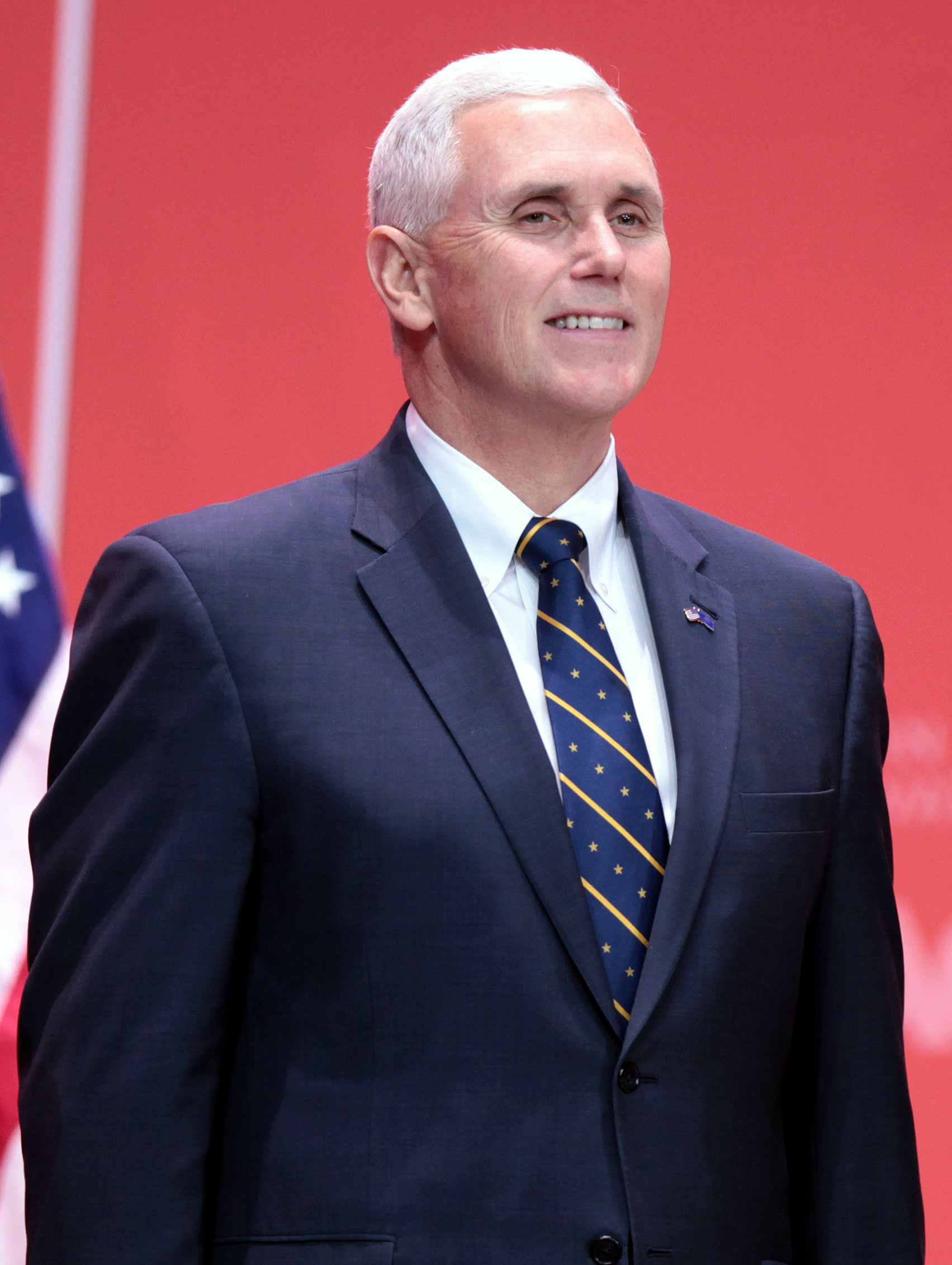 Republican Indiana Gov. Mike Pence, says the Washington Times, has a "95 percent probability" of being named Donald Trump's vice presidential candidate.
So what kind of pol is the 57-year-old Pence, who has a law degree in his back pocket? He served five terms as a congressman from the Hoosier State, where he distinguished himself as a budget-cutter and a hard-core social conservative before succeeding Mitch Daniels as governor of Indiana in a tight election (he won with less than 50 percent of the vote in 2012). He's locked in a tough re-election battle and has to file papers by the end of the week if he wants to be the GOP's vice presidential nominee. He describes himself as "a Christian, a conservative and a Republican, in that order."
Some highlights—and lowlights—from his public career so far:
So where does all of this leave libertarians? Pence is pretty damn good on spending issues and unlike a lot of Republican governors, his tax cuts haven't bankrupted his state (take a bow, Sam Brownback). That's not a small achievement and neither was his willingness to vote down Medicare prescription drugs and No Child Left Behind when he was in Congress. At one point while in Congress, he proposed an immigration plan that would have allowed illegals to apply for legal status but only after they removed themselves from the U.S. of A. Conservatives screamed that "touchback amnesty" was just as bad as letting foreigners stay here. By the same token, he's hostile to marriage equality and laissez-faire lifestyle issues more generally (including the war on drugs), hawkish on foreign policy, and truly terrible on government surveillance. He hates Syrian refugees, of course, and while he really hates the federal government, his first budget as governor included federal dollars covering 35 percent of outlays.
Which is to say that Pence is not the worst of the Republican bunch but he's not the best, especially from a libertarian perspective. He is very much a modal Republican and, as such, is hardly going to be a game-changer one way or the other. There's a reason only 26 percent of Americans identify as Republican and Pence's various positions help to explain why. Whatever the benefits of his economic positions, coupling them with generally reactionary cultural positions and abject servility to state surveillance and an interventionist foreign policy leaves more and more people—and certainly libertarians—stone cold.
Exactly what he would bring to the GOP ticket electorally is anybody's guess but generally speaking, there's no reason to believe that any vice-presidential candidate matters very much in terms of winning or losing elections. Even Sarah Palin in 2008, a pick that at least kept the McCain campaign wheezing along for at least a few extra weeks, essentially had no positive or negative influence on the outcome, according to most analysts. And there's certainly no reason to think that Pence is going to matter very much to many people when it comes to pulling the lever this way or that.
Here's a 2008 Reason TV video with Pence at the Republican National Convention in which the governor lays out the case for why libertarians should support the GOP candidate John McCain.