Three, Including Shooter, Reported Dead in Michigan Courthouse Shooting [UPDATED: Shooter Identified]
Another police officer also reported injured.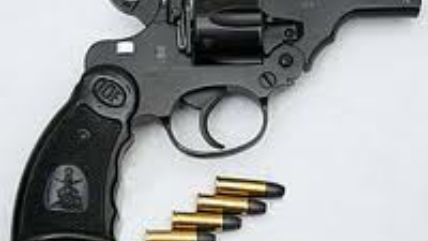 A public shooting happened this afternoon at Berrien County Courthouse in Michigan. A court source, with information not yet officially confirmed by police, tells the Detroit Free Press that two bailiffs and the shooter are dead, and another police officer is also reported wounded. 
Those four are so far the only injuries or deaths reported in the incident.
As of the time stamp of the posting, no information about weapon used or the shooter yet public.
UPDATE: Local reporting, not as yet corroborated by police, indicates the unidentified shooter was being taken to jail from the courtroom when he wrested a weapon from a bailiff and began shooting before himself being shot by other law officers.
UPDATE II: Local TV station WOOD-TV identifies shooter, from interview with his ex-wife. He is said to be Larry Darnell Gordon, who his ex Jessica Gordon said was "an amazing man that got mixed up with the wrong people. He loved his children and me and his mother and sister with everything that he had." "I believe he was probably terrified of having to go to prison and not seeing his family again," Gordon said. 
He was being sent away for "two counts of criminal sexual conduct" and "was also facing charges of kidnapping, assault with a dangerous weapon, and domestic violence."