Trump on Dallas Shootout and Police Shootings: Breakdown in Law and Order, 'Senseless, Tragic Deaths'
Clinton to address criminal justice reform tonight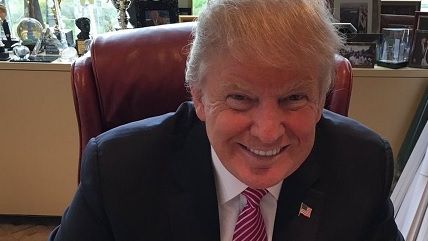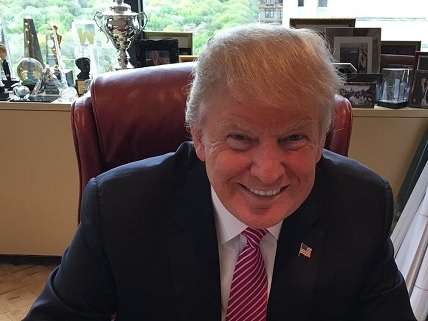 Donald Trump reacted to the shooting of a dozen police officers in Dallas during a Black Lives Matter protest, first on Twitter, referring to the "horrors we are all watching take place in our country" and then on Facebook, where he elaborated about what the "horrors" were—the Dallas shooting and the "senseless, tragic deaths" of Alton Sterling in Louisiana and Philando Castile in Minnesota, who were both shot by police in the last week.
Trump called last night's shooting a "horrific execution-style shooting" and "an attack on our country."
"It is a coordinated, premeditated assault on the men and women who keep us safe," Trump declared. President Obama similarly described the attack as "calculated."
Trump continued:
We must restore law and order. We must restore the confidence of our people to be safe and secure in their homes and on the street.

The senseless, tragic deaths of two motorists in Louisiana and Minnesota reminds us how much more needs to be done.

This morning I offer my thoughts and prayers for all of the victims' families, and we pray for our brave police officers and first responders who risk their lives to protect us every single day.

Our nation has become too divided. Too many Americans feel like they've lost hope. Crime is harming too many citizens. Racial tensions have gotten worse, not better. This isn't the American Dream we all want for our children.

This is a time, perhaps more than ever, for strong leadership, love and compassion. We will pull through these tragedies.
Aston Sterling was not a motorist; he was shot and killed next to a car. As far as flubs go, it's a benign one.
Hillary Clinton released a much shorter statement on Facebook, just one line: "I mourn for the officers shot while doing their sacred duty to protect peaceful protesters, for their families, and all who serve with them." She cancelled a joint appearance with Vice President Joe Biden in Scranton, but remains scheduled to speak in Philadelphia this evening, where she announced yesterday she would address criminal justice reform.