200+ Killed in Baghdad Terror Attack, Wave of Suicide Bombers in Saudi Arabia
ISIS suspected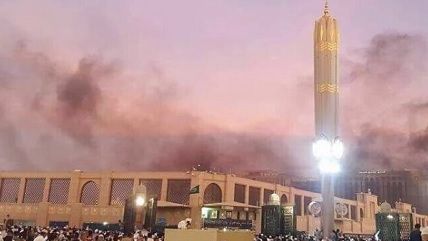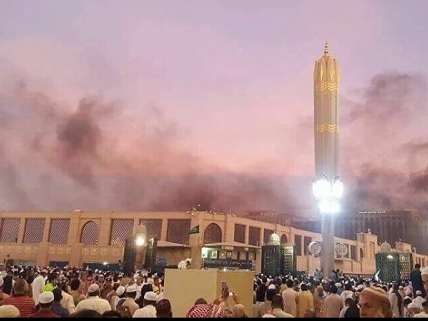 More than 200 people were killed in a suicide bombing in a shopping mall in a Shia area of Baghdad for which the Islamic State (ISIS) claimed responsibility. The prime minister, Haider al-Abadi, called for three days of mourning, while facing protesters at his house and of his convoy who blamed lapses by the government for allowing such large amounts of explosives into residential neighborhoods.
ISIS promised more terrorist attacks on the West during Ramadan, but most of the attacks connected to them in the last month have come in majority Muslim countries like Bangladesh and Turkey. The Orlando shooting, in which 49 people were killed and where the shooter called 911 to pledge allegiance to ISIS, is the only major terrorist attack in the West during Ramadan, while more than 500 people have been killed in terrorist attacks and attacks on military targets attributed to ISIS or its adherents, with hundreds more killed by terror groups affiliating with ISIS, like Boko Haram in Nigeria and Al-Shabaab in Somalia.
The end of Ramadan saw a suicide bomber detonating himself near the Saudi security office of the Prophet's Mosque in Medina, one of the holiest sites in Islam, after suicide bombers blew themselves up near a Shiite mosque in Qatif as well as near a U.S. consulate and a mosque in Jeddah. Analysts say the attacks represent a challenge by ISIS to Saudi Arabia's authority as guardian of Islam's holy cities of Mecca and Medina. There have been a number of ISIS attacks in the country in the last year.
Saudi authorities identified the Jeddah attacker as a Pakistani national who had been living in Saudi Arabia for 12 years. Pakistan said it would investigate the claim. A Saudi security spokesperson said the attackers intentions were "still unclear" since there was a mosque, local security forces, and a U.S. consulate in the vicinity of the bomber, whose vest only partially detonated.
Four security officers were killed in the attacks across Saudi Arabia. There were no claims of responsibility but authorities say the attacks bore the "hallmarks" of ISIS.