A.M. Links: Gary Johnson Polls 10 Percent, Boris Johnson Drops Out of British Prime Minister Contest, Is Hillary Clinton Eyeing Elizabeth Warren for V.P.?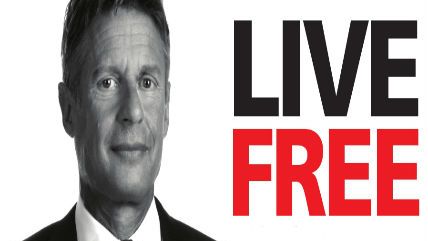 GaryJohnson2016.com

New poll: Hillary Clinton 41 percent, Donald Trump 36 percent, Gary Johnson 10 percent.

Will Hillary Clinton pick Elizabeth Warren as her running mate?
"The question of who will lead Britain into its future outside the European Union—a muddled mess for nearly a week—was further scrambled Thursday, with the camp that had favored an exit splintering into warring tribes and forcing former London mayor Boris Johnson to drop from the contest to become prime minister."
According to Turkish officials, the terrorists who attacked the Istanbul airport yesterday were from Russia, Uzbekistan, and Kyrgyzstan.
Suicide bombers in Afghanistan killed at least 27 newly graduated police cadets.
Chicago is raising the legal age to buy tobacco products to 21 this week.
Follow us on Facebook and Twitter, and don't forget to sign up for Reason's daily updates for more content.