School Calls Cops, Cops Call Child Services on Boy Who Made Harmless 'Brownies' Remark
Political correctness in the classroom leads to insane disciplinary policies.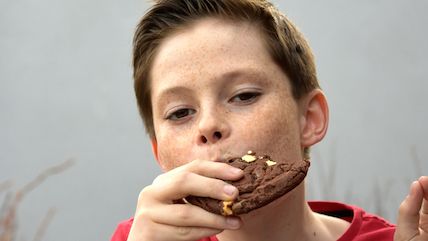 (Gunold Brumbauer / Dreamstime)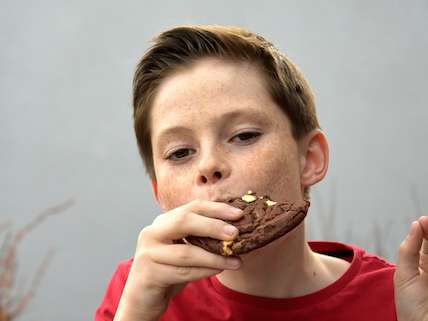 This might be the most absurd case of a school mishandling a disciplinary issue yet: an elementary school in Collingswood, New Jersey, called the police because a nine-year-old male student allegedly made a racist remark. As a result, the state's child services division has opened a wholly unnecessary investigation into the boy's parents.
It isn't cleared what he actually said—the school, William P. Tatem Elementary, has not returned my request for comment. But a local news story suggests that he did not use the word "brownies" to refer to persons of color. He was actually referring to the chocolate baked good, according to his parents. Given that he made the statement during a class party—it was the last day of school—this explanation makes sense. (His last name sounds Hispanic, if that matters.)
In either case, the school had absolutely no reason to involve the police. Administrators should be perfectly capable of dealing with this sort of thing on their own. His teacher, or principal, could have asked the boy and his accuser about the incident and rendered some verdict. They could have punished him, if punishment was called for.
Instead, a young boy was interrogated by an officer about a harmless comment he made while in school.
It's just never necessary to involve the police in perfectly routine, non-violent, non-criminal disputes between children. The school's decision to do so is indefensible.
But according to Philly.com, these kinds of automatic appeals to police authority are common:
The incident, which has sparked outrage among some parents, was one of several in the last month when Collingswood police have been called to look into school incidents that parents think hardly merit criminal investigation.

Superintendent Scott Oswald estimated that on some occasions over the last month, officers may have been called to as many as five incidents per day in the district of 1,875 students.

This has created concern among parents in the 14,000-resident borough, who have phoned their elected officials, met with Mayor James Maley, blasted social-media message boards, and even launched a petition calling on the Camden County Prosecutor's Office to "stop mandated criminal investigation of elementary school students."
It gets worse. Philly.com is also reporting that "the incident had been referred to the New Jersey Division of Child Protection and Permanency." I will be following up with this agency, the police, and the school.
The school turned a non-issue into a police issues, and the cops turned a police issue into a child services issue. All because school officials think it's a police officer's job to tell students to behave themselves, rather than the students' teachers. Truly, it's incidents like these that confirm the suspicions of many Americans (and many Donald Trump supporters) that their country is too politically correct.