41 Dead, 200+ Injured in Turkey Terrorist Attack, ISIS Suspected
Islamic State has not officially claimed responsibility.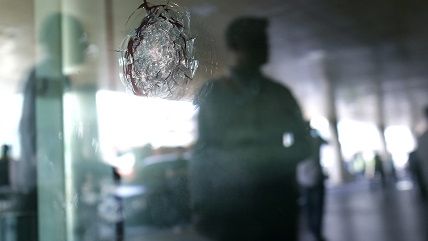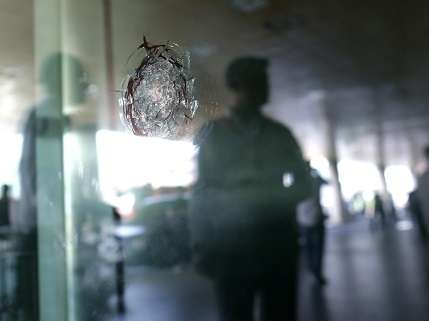 The death toll in yesterday's attack on the Ataturk international airport in Istanbul has risen to 41, with more than 200 people injured. At least 10 foreigners were killed, but as of yet no Americans were identified among the fatalities. Three suicide bombers attacked the airport, beginning outside the security perimeter, opening fire on the crowd before blowing themselves up,
The Turkish government declared Wednesday a day of national mourning. It is the deadliest attack since last October's bombing of a peace rally in Ankara. The government blamed the Islamic State (ISIS) for both, but the terror group has not taken responsibility for either yet. ISIS generally claims responsibility for terror attacks relatively quickly.
President Barack Obama called Turkey President Recep Erdogan, telling him he "strongly condemned" the terrorist attack. Meanwhile, Secretary of State John Kerry argued that the attack was evidence that ISIS was getting "desperate." House Homeland Security Chair Mike McCaul (R-Tex.) said that assessment "defies reality." Kerry made a similar argument in March, saying the ISIS attack in Brussels signaled that the would-be caliphate was losing its "fantasy" of territorial sovereignty in the Middle East. Similar arguments were also deployed after the ISIS attack on Paris last November, which came just a day after Obama insisted ISIS was contained, something supporters of the administration did not believe Paris changed.
The Ataturk airport re-opened within 12 hours of the attack.