Transgender Troops May Be Cleared to Serve Openly Starting This Week
Policies awaited for months expected in days.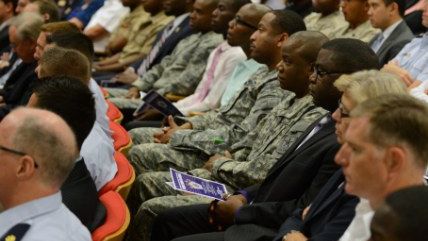 (Michael Reynolds/EPA/Newscom)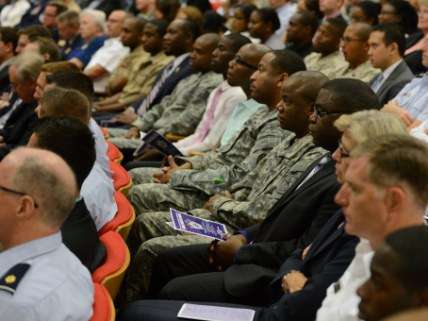 LGBT Pride month (June) ends in just a couple of days, but it's the beginning of July that may be important for transgender people who are currently in the military or want to serve.
Reports have it that later this week, Pentagon officials will formally announce that transgender people may serve openly in the military, ending the longstanding policy of ejecting them when they "come out."
This transition has been in the works for some time. Officials announced a year ago they planned to lift the ban on transgender troops serving openly in the military. The changes in policy come on the heels of the successful integration of gays and lesbians openly serving following the elimination of "Don't ask, don't tell" regulations.
Earlier in June, transgender activists criticized the military for dragging their feet. Policy changes were supposed to have been announced in May, but the month came and went with no news. Earlier in June, officials said there would be more information soon. Now sources say they're hammering out the final details of a policy that will be released later this week. From USA Today:
Several issues relating to repeal of the ban have proven to be contentious, according to officials familiar with the review but not authorized to speak publicly about it. One sticking point has been how long transgender service members would have to serve before being eligible for medical treatment to transition to the other gender.

The Pentagon commissioned a RAND Corp. report on transgender troops but has not released it. It estimated that there are fewer than 2,500 transgender service members, 65 of whom would seek medical treatment each year, according to The New York Times.

The military disqualifies transgender troops for medical reasons. The Pentagon has not tracked the number of troops dismissed under the policy.
Other counts put the number of transgender troops much higher, up to 13,000. But just because a person identifies as transgender no longer necessarily means they actually want medical treatment to fully complete a transition. Medical costs might be less of an issue as trying to formulate a consistently applicable policy that allows each transgender person to be accommodated as much as possible without creating an undue burden on the military to do its own job.