Supreme Court Strikes Down Texas Abortion Restrictions
Abortion regulations overruled in Whole Woman's Health v. Hellerstedt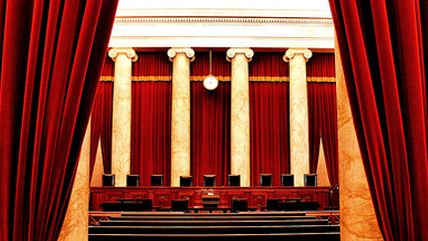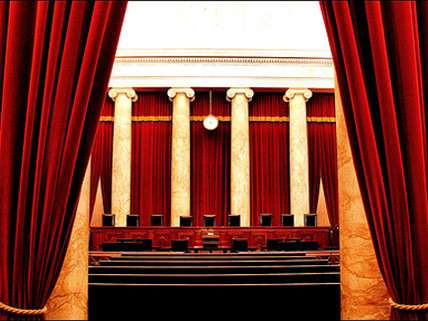 In 2013 the state of Texas passed one of the strictest anti-abortion laws in the United States. Today the U.S. Supreme Court struck down two central components of that law.
At issue in Whole Woman's Health v. Hellerstedt was whether Texas exceeded its lawful regulatory powers when it enacted two provisions from the state law known as H.B. 2. The first provision required all abortion clinics in the state to meet the same standards required of ambulatory surgical centers. The second provision required all doctors who perform abortions in the state to have admitting privileges at nearby hospitals.
Texas justified its restrictions in the name of health and safety and urged the Supreme Court to defer to the state's regulatory stance. Whole Woman's Health argued that the restrictions were "the epitome of unnecessary health regulations" and served as a convenient pretext for driving lawful abortion providers out of business.
Today the U.S. Supreme Court ruled against the state of Texas by a vote of 5-3. "We conclude that neither of these provisions offers medical benefits sufficient to justify the burdens upon access that each imposes," observed the majority opinion of Justice Stephen Breyer. "Each places a substantial obstacle in the path of women seeking a previability abortion, each constitutes an undue burden on abortion access, and each violates the Federal Constitution."
Writing in dissent, Justice Clarence Thomas maintained that the majority's decision "ignores compelling evidence that Texas' law imposes no unconstitutional burden." Thomas also objected that "today's decision perpetuates the Court's habit of applying different rules to different constitutional rights— especially the putative right to abortion."
Also writing in dissent, Justice Samuel Alito, joined by Justice Thomas and Chief Justice John Roberts, argued that the Supreme Court had no business hearing this dispute in the first place. "Determined to strike down two provisions of a new Texas abortion statute in all of their applications, the Court simply disregards basic rules that apply in all other cases," Alito wrote.
The Supreme Court's decision in Whole Woman's Health v. Hellerstedt is available here.