Oklahoma City Cops Say Infused Liquor Is a Crime
A bar manager was busted for flavoring vodka with bacon.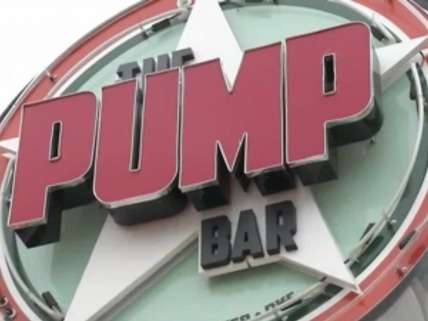 The Pump, a bar in Oklahoma City, used to be known for Bloody Mary cocktails featuring vodka infused with flavors such as bacon, garlic, pickles, and jalapenos. That was before the bar's manager, Colin Grizzle, was arrested last April for mixing those ingredients into distilled spirits, which according to Oklahoma City police is a clear violation of state law. Now The Pump's owner, Ian McDermid, is asking the state's Alcoholic Beverage Laws Enforcement Commission (ABLE) to decide whether the cops are right.
"You should see the look on people's faces, the laughs, when you say my manager went to county lockup for three days because we put strips of bacon inside a bottle of vodka," McDermid told the Oklahoma City Journal Record. But to the Oklahoma City Police Department, it's no laughing matter. "They found bottles of alcohol were being emptied, contents put in the liquor and [the liquor] put back into the bottle," MSgt. Gary Knight told KOKH, the local Fox station. "Obviously this is a violation of law. You cannot pour alcohol out and pour anything back into the bottle then serve it. You simply cannot do that. Regardless of what you're putting in it, even if it's just water."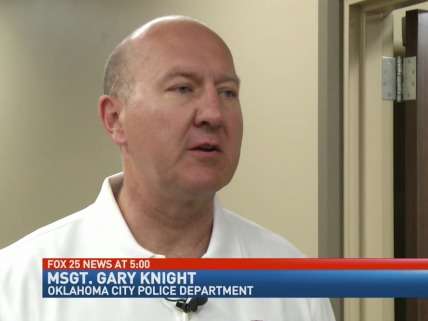 Knight is referring to Title 37, Section 584 of the Oklahoma Statutes, which says "no holder of a mixed beverage…license shall refill with any substance a container which contained any alcoholic beverage on which the tax levied by Section 553 of this title has been paid." Violations are punishable by up to six months in jail.
It seems unlikely that legislators meant to ban liquor infused with other flavors, which is the very basis of a "mixed beverage." In an interview with KFOR, the NBC station in Oklahoma City, Brett Behenna, a local defense attorney, argued that police are misapplying the law. "If you were to change the alcohol that's in there, change its content, either decrease it, dilute it with water, some other substance, that would be in violation of the statute," Behenna said.  "When it says 'refill,' that seems to connotate changing it with some other kind of liquid, and I don't think that happened in this case."
John Maisch, a former ABLE attorney, has asked the commission to address the issue. "If the restaurants are doing something unlawful, then they need to be notified that it's unlawful," Maisch told The Journal Record. "There are dozens of restaurants throughout the state of Oklahoma that are infusing drinks, so if it's illegal then someone has neglected to tell them."
McDermid said he is losing some of his brunch business to competitors who continue to serve drinks featuring infused vodka. Customers "ask for it every brunch, and they're always disappointed," he said.
McDermid nevertheless does not plan to infuse again unless he gets permission from regulators. "We are seeking clarification from the ABLE commission as to whether infusing spirits is legal and what method of infusion is acceptable," he told KFOR. "We simply want to play by the rules, we just need to know what the rules are."
Lest you think this sort of arbitrary cocktail meddling is limited to benighted locations such as Oklahoma, which has some of the strictest liquor laws in the country, California regulators also have been known to take a dim view of flavor-infused spirits. California law prohibits bars from engaging in "rectification," defined as "any process or procedure whereby distilled spirits are cut, blended, mixed or infused with any ingredient, which reacts with the constituents of the distilled spirits and changes the character and nature or standards of identity of the distilled spirits."
[Thanks to Dan Dunlany for the tip.]