David Cameron Is Done, Brexit Explained, Transgender Studies: P.M. Links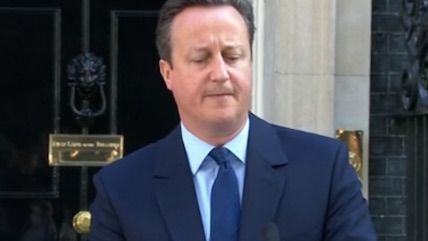 (Screenshot via BBC News)
Screenshot via BBC News

In the wake of Brexit, British Prime Minister David Cameron will resign.

Brexit vote highlights age gap between the Leave and Remain factions.
Why Brexit is good news for the Trump campaign.
"What was this whole Brexit thing, exactly?" A primer for confused Americans.
Mom arrested for spanking her disobedient kids.
University of Arizona students can get a master's degree in transgender studies.