Chicago Cubs Blast New Restrictions on Team's Ability to Sell Alcohol
Neighboring businesses don't want the competition.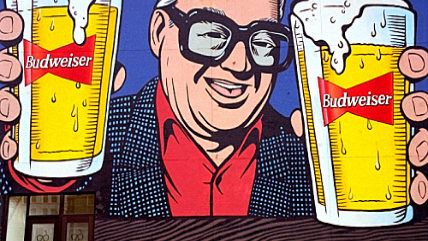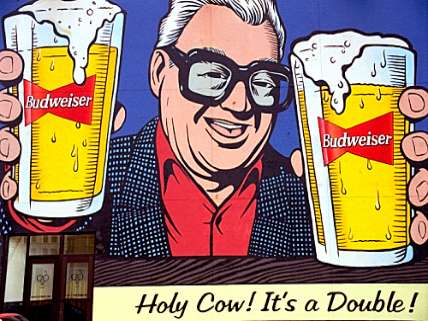 The Chicago City Council approved an ordinance Tuesday that will allow the Chicago Cubs to sell certain alcoholic beverages at an outdoor plaza next to Wrigley Field. But before you get too excited, baseball fans, know that the decision comes with a plethora of rules and regulations—and the Cubs organization is none too pleased about their final shape.
The ordinance only permits vendors to sell beer and wine, and those drinks can only be purchased while there is an event at the stadium or plaza and cannot be consumed away from these locations.
Another restriction is a limit on the number of non-baseball events the plaza can hold: twelve, with no more than five of them being concerts. A permit is required for each, and only those with tickets to the event can access the open common.
Finally, plaza events cannot be held after 9 p.m. on Sundays through Thursdays during the school year. This year, that is a period of 283 days.
To borrow from the late sportscaster Harry Caray, holy cow.
Mayor Rahm Emanuel said the ordinance was a compromise between the Cubs and those who live around the ballpark, adding that "the City of Chicago will be better off as a result of all sides coming together."
But Cubs spokesman Julian Green sharply criticized the rules: "What's been regarded as a compromise puts in motion a bizarre set of parameters which further restricts us from operating the plaza as an asset that's accessible to the entire community," he said in a statement.
Green also said the new rules regarding concerts could violate a contract between the Cubs and the city from 2013, when the team's owners launched a $750 million project to renovate Wrigley Field and the surrounding area.
The Cubs are right to call these new rules, which force the Cubs organization to maneuver around a series of obstacles to providing guests a good time (the sole reason for the team's existence!), bizarre. Moreover, there's a bootleggers-and-baptists aspect to the move: Local bar owners voiced concerns earlier this month regarding the possibility that the plaza might sell beer at lower prices than they do.
Thankfully, the ordinance is only in place for three years, giving both the Cubs and local residents the opportunity to draft an actual compromise.