International Criminal Court Sentences First Former Govt Official Convicted of Sex Violence War Crimes
The third person to be convicted by the ICC.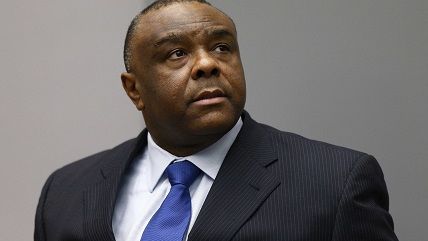 (MICHAEL KOOREN/POOL/EPA/Newscom)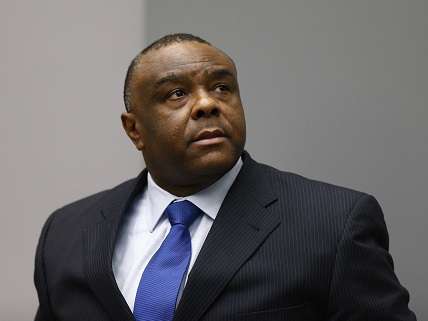 Former Congo Vice President Jean-Pierre Bemba, the third person to be convicted by the International Criminal Court (ICC), a tribunal set up to prosecute alleged war criminals national governments who signed onto the ICC are unable or unwilling to prosecute on their own, and the first to be convicted of war crimes of a sexual nature, has been sentenced to 18 years in prison by the court.
Bemba, the leader of a rebel group-turned-political party, served as one of four vice presidents of the Democratic Republic of the Congo from 2003 to 2006. He was a runner up in the 2006 presidential election and was later voted onto the Senate.
The ICC investigation into Bemba began in 2007 at the request of the neighboring Central African Republic (CAR), which accused Bemba and other Congolese officials of meddling in internal CAR affairs after a 2002 coup, when the deposed president, Ange-Felix Patasse, enlisted their help and the help of mercenaries in fighting against the successful coup.
Congolese and other troops participating in this campaign were accused of "summary executions, rape and other sexual violence, enforced disappearances, and looting," as Human Rights Watch noted. In March, Bemba was convicted of war crimes and crimes against humanity for his role in the CAR conflict. In its ruling, the court found that soldiers from Bemba's rebel group-turned-political party "directed a widespread attack against the civilian population in the Central African Republic throughout the period of the charges," including "many acts of pillaging, rape, and murder against civilians." The court found that Bemba could've ordered his soldiers to stop at any time but did not.
Some critics are upset that no Congolese officials were charged or convicted for war crimes related to the Second Congo War from 1998 to 2003. "For the Congolese it would feel like a missed opportunity for what happened there," a senior analyst from the International Crisis Group told The Guardian. "One shouldn't minimize what happened in the CAR but there is a sense of a missed opportunity."
Both of the first two people convicted by the ICC were Congolese as well. Germain Katanga was convicted in 2014 of war crimes related to the massacre in the Congolese village of Bokoro, but acquitted of charges related to rape as a weapon of war, and sentenced to 12 years in prison. In 2012, Thomas Lubanga Dyilo was convicted on charges related to abducting children and conscripting them into war.
Previous war crimes convictions in the last thirty years came via special international tribunals for the conflicts in the former Yugoslavia and in Rwanda.