Austin, After Driving Out Uber and Lyft, Launches Sting Operations Against Those Who Dare to Serve the Public with Rides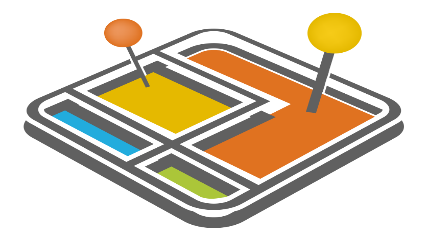 After residents of Austin, Texas, voted last month to not overturn an earlier set of city regulations that would hamper their ability to find the drivers they needed, ehailing ride service companies Uber and Lyft, as they vowed they would, stopped operating in the city. 
Since people can be decent and resourceful, lots of entrepreneurs leapt into the breach to give needy Austinites a lift, even at the risk of fine or arrest.
That risk has now become real. Reason reported a while back on the beginnings of Arcade City, a ride share app that used the Ethereum blockchain.
In Austin, after Uber and Lyft were driven away, they've used the far less futuristic-tech means of a Facebook page (with nearly 40,000 members) as a communal rideshare board.
And last Friday, Austin's Ground Transportation Regulation Division launched a sting, as reported by local CBS station KeyeTV. Four different drivers had their cars impounded by the city, in addition to citations for "operating without a valid operating authority and operating without a valid city chauffeur permit."
Cheri Hawes, an Arcade City driver, told the station:
She was shocked when it cost her $220 in towing fees and several citations up to $500 each. "I really thought the city was kind of behind us. It's really helped so many people. For them to really have dedicated time to this I was really surprised," said Hawes.
According to its Facebook page, Arcade City is exploring its legal options against the city for the impoundment of the vehicles. Arcade City says only one of the cited drivers is affiliated with their group.
ABC's local KVUE reports this statement from Marissa Monroy, Spokesperson for Austin's Transportation Department:
"If a company or individual is providing a ride for compensation and that compensation exceeds the federal reimbursement rate for privately-owned vehicles, those services are subject to regulation by City Code Chapter 13-2. Companies and individuals providing transportation service and charging more than the federal reimbursement rate without appropriate documentation are illegal in the City of Austin."
That "federal reimbursement rate" is 54 cent per mile. "City officials said if drivers are being paid or compensated more than that, they're operating illegally," which has led various drivers on the Facebook page to talk about making sure that the amount of money they are willing to accept, but are not demanding!, is below that amount.
Arcade City founder Christopher David tweeted tonight that "everyone involved with this sting should be ashamed" and that they are contemplating legal action against Austin.