Fantasy Sports May Return to New York After State Secures Its Cut
It's not just about 'protecting consumers.'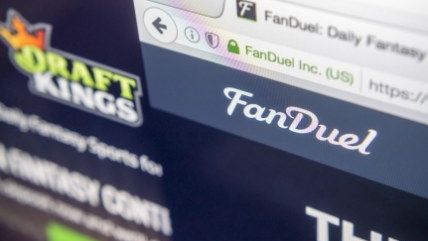 (Richard B. Levine / Newscom)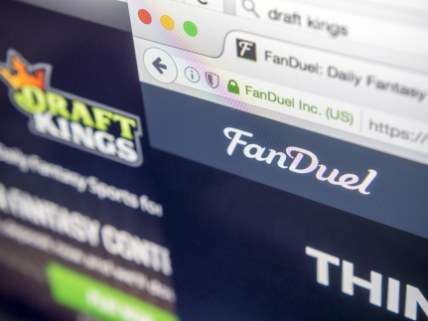 Fantasy sports leagues like DraftKings and FanDuel are set to return to the state of New York if the governor signs new legislation passed over the weekend. It's going to cost the private companies millions of dollars, of course.
The companies stopped operations in New York earlier in the year as Attorney General Eric Schneiderman went after them, challenging the legality of their businesses and trying to force the companies to pay back New Yorkers who lost money while voluntarily playing in the fantasy leagues.
It may now becoming back under new legislation that authorizes fantasy sports leagues under a very expensive regulation scheme that has pages of requirements, allegedly to "protect consumers" but also, obviously, to make sure New York profits from these online competitions. From The New York Times:
Under the deal agreed to by lawmakers, highly skilled and high-volume players will have to be clearly identified on the sites, a provision intended to protect casual players from being targeted and taken advantage of by more sophisticated players, something that some class-action lawsuits have alleged takes place and that law enforcement has investigated.

Companies will pay the state the equivalent of 15.5 percent of their revenue to operate, an amount that supporters have estimated to be nearly $6 million a year. Funds collected by the state will be directed to an education fund run by the state lottery.
The Times notes that these state government-level attacks on fantasy sports have done major damage to the companies' bottom lines, so much so that these two once-massive rivals are talking about merging in order to survive. What that means is, despite this claim that they're protecting consumers from fraud, all this regulatory action is driving businesses to either merge or shut their doors, reducing consumer choice. Competition is the surest way to keep consumers from being abused. And note that Schneiderman is going to continue his lawsuit even if the bill becomes law. He wants his share of the money, too.
Read more from Reason on the push from state governments to regulate (and really—cash in on) fantasy sports leagues here. And watch ReasonTV below pointing out how fantasy sports competes with the states' lottery monopolies and other approved forms of gambling: