Apple Withdraws From Republican Convention, Elizabeth Warren Tells Clinton Aides Not to Screw It Up, Cleveland Wins: A.M. Links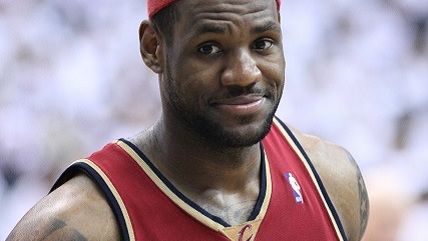 Keith Allison/flickr

Presumptive Republican presidential nominee Donald Trump says the U.S. should "seriously" consider profiling Muslims in its counter-terrorism efforts, as Apple says it won't participate in the Republican convention this time around because of concerns over Trump. Sen. Elizabeth Warren (D-Mass.) visited the Brooklyn campaign headquarters of presumptive Democratic nominee Hillary Clinton, telling staffers not to "screw this up." The Marijuana Policy Project, the largest pro-marijuana group in the country, endorsed Libertarian presidential nominee Gary Johnson for president, while Politico profiles the candidacy of presumptive Green party nominee Jill Stein.

Attorney General Loretta Lynch says authorities will release partial transcripts of Orlando 911 calls, but apparently not the shooter's pledge to ISIS so as not to "further his propaganda."
Secretary of State John Kerry will meet with Israel Prime Minister Benjamin Netanyahu when the two are both in Europe next week.
Two people are dead from heat-related emergencies in Arizona as an intense heatwave sends temperatures north of 110 degress and feeds wildfires across the Southwest.
The Golden State Warriors lost to Cleveland in Game 7 of the NBA Finals, with the Cavaliers bringing a sports championship to the city for the first time since 1964. Ayesha Curry, wife of Golden State point guard Stephen Curry, became the latest in a long line of NBA conspiracy theorists when she accused the Finals, which the Warriors led 3-1 after four games, of being "absolutely rigged for money."
At the U.S. Open, Dustin Johnson won his first major championship despite losing a stroke in a late penalty call.
Star Trek actor Anton Yelchin, who played Pavel Chekov in the reboot, died aged 27. His body was found pinned between his car and a gate at his California home.