Busy Weekend for Turkish Police, Attacking Gay Pride Parade and Radiohead Fans
Multiple demonstrations against fundamentalism cracked down on in Istanbul.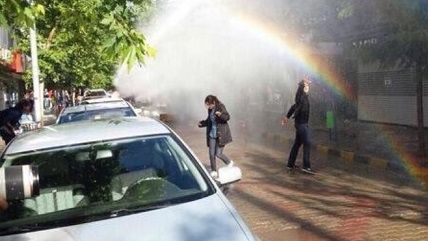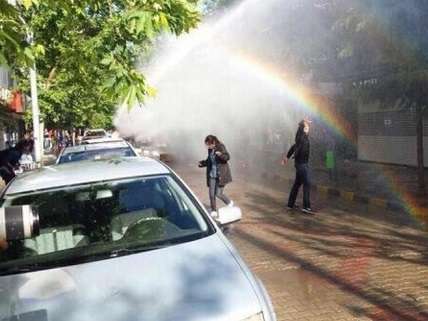 Riot police in Turkey, a country once considered a candidate for membership in the European Union and now slipping into autocracy, had multiple targets this weekend.
On Sunday riot police used tear gas against a gay pride parade in Istanbul whose participants did not receive government permission. In fact, the governor of Istanbul had explicitly banned the parade, which was to kick off pride week, and another scheduled for the end of pride week, "for the safety of our citizens and the participants." Organizers of the parade said the government should've dealt with the threats posed to the parade rather than shutting it down. Islamist and ultranationalist groups vowed to counter-protest in an effort to prevent the parade from taking place.
Separately, on Saturday, riot police used tear gas and water cannons against a demonstration of Radiohead fans in Istanbul. The fans were protesting an attack against them the night before at a local record store during a listening party for the English band's latest album, A Moon Shaped Pool. A group of about 20 men began to throw sticks and bottles at the listening party on Friday night, reportedly because they were upset that the Radiohead fans were drinking alcohol—the consumption of which is banned during the month of Ramadan, which Muslims around the world are now observing.
While Radiohead fans showed up to protest, the store that was at the center of the attack stayed closed yesterday. The band released a statement, saying they hoped "that someday we will be able to look back on such acts of violent intolerance as things of the ancient past."