Video: College Race Activists Derail Vigil for Orlando Victims, Hate on White People
'I thought I'd take a moment to list out some facts that many of you probably don't know because you're white.'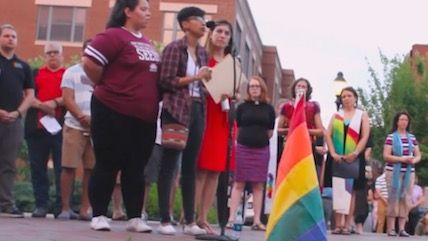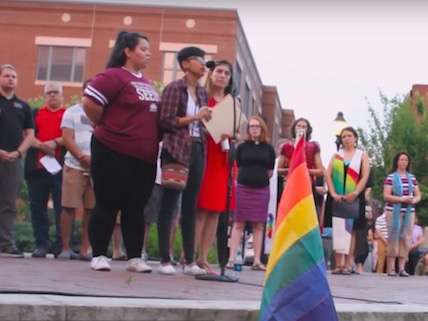 Activists associated with the Black Lives Matter movement at the University of Missouri spoke at a vigil for victims of the Orlando Pulse Shooting, refocusing the event onto their own personal grievances.
Many people, including a gay couple, were offended by student-activist Tiffany Melecio's remarks, which explicitly condemned white people. Melecio also expressed frustration that more people would show up for a vigil for LGBT victims than a Black Lives Matter event. Video footage is available below, courtesy of The College Fix.
She began by making several contemptible statements.
"I was really nervous to get up here because there's a lot of white people in the crowd," she said. "And that wasn't a joke. I wish this many people came out to our racial demonstrations, and our Black Lives Matter movement."
If the masses aren't racing to participate in Melecio's demonstrations, perhaps it's because she places people in race-based categories and then makes sweeping generalizations about them. Perhaps she also lacks perspective. Whining that people have an easier time expressing sympathy with the victims of a mass terror attack than they do expressing sympathy with whatever agenda Melecio is pushing is not a great way to make converts.
If you think I'm judging Melecio too harshly, read the rest of her comments:
I don't want to stand up here and be angry, because this isn't for me, this isn't for you, it's for the people we've lost. But I thought I'd take a moment to list out some facts that many of you probably don't know because you're white. I'm tired of the black and white dichotomy that happens every time we talk about race or anything in the country. We never take time to consider the shades in between, like mine. It's awesome that there are so many people here today, but it's like, who are you really here for?"
Only a truly deluded person could shame white people for their ignorance in one breath and then lament the unproductive nature of conversations about race in the next.
Melecio's truly offensive comments—and I don't say that lightly, but they were—provoked the ire of some members of the crowd. Carl and Daniel Brizendine later told The College Fix, "Right here on this stage, they are segregating us as a community. They are making it a racial issue."
The police questioned the Brizendines for interrupting Melecio, but took no further action. The vigil happened on Monday.
Melecio was flanked by two other activists—one of whom is a Mizzou administrator and coordinator of the campus's multicultural center.