A.M. Links: Sanders to Meet Obama at White House, Trump Faces GOP Criticism, Suicide Bombers Kill 25 in Baghdad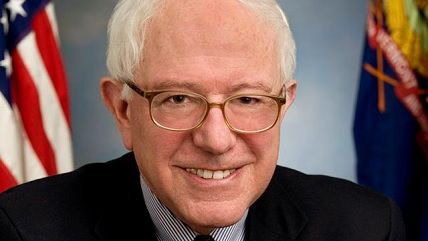 U.S. Senate

Bernie Sanders is scheduled to meet with President Obama today at the White House.

Donald Trump says he is "disappointed and surprised" that top Republicans like Paul Ryan have criticized him for his racist attack on federal Judge Gonzalo Curiel.
Did Hillary Clinton's use of a private computer server while working at the State Department result in CIA personnel having their identities compromised?
The Michigan Legislature has passed a $617 million bailout of the Detroit public school system.
"Nearly half of unemployed Americans have quit looking for work, and the numbers are even worse for the long-term jobless, according to a poll released Wednesday that paints a grim picture of the labor market."
ISIS has claimed responsibility for two suicide bombings in Baghdad that killed at least 25 people.
Follow us on Facebook and Twitter, and don't forget to sign up for Reason's daily updates for more content.
Editor's Note: This post initially misstated the amount of the Detroit school bailout.