FBI Found Hundreds of Classified Documents on Computer of Petraeus Mistress, At Least Three Killed in Tel Aviv Shooting, Hobbit Species Shrank Rapidly: P.M. Links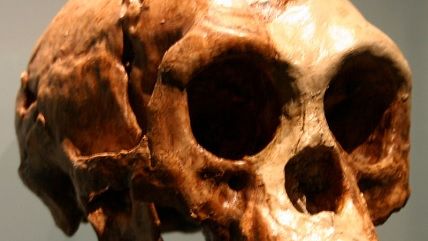 Ryan Somma/flickr

Speaker Paul Ryan met behind closed doors to stress his endorsement of Donald Trump to House Republicans and ask them to back him as well. Hillary Clinton is set to make a rare appearance on Fox News. Gary Johnson makes a pitch to Bernie Sanders voters.

The FBI reportedly found hundreds of classified documents on the personal computer of Paula Broadwell, a journalist with whom David Petraeus had an affair when he was the director of the CIA.
Indian Prime Minister Narendra Modi called for a closer security relationship with the U.S. in an address to Congress.
Gunmen in Tel Aviv killed at least three and wounded at least six before being apprehended by police.
Police shot and injured at least nine people during student protests against corruption in Papua New Guinea.
An EgyptAir flight from Cairo to Beijing had to land in Uzbekistan after a receiving a threat the airline said turned out to be a hoax.
A nine-foot long alligator was caught in a lake in Florida after an alligator in the lake was seen with a human arm in his mouh.
The International Tennis Federation banned Maria Sharapova for two years for testing positive for a banned drug.
New fossil evidence suggests the hobbit-sized species found on the Indonesian island of Flores could have shrunk from homo erectus in as fast as 300,000 years.