Hillary Clinton Wins Puerto Rico, Ohio Prosecutor to Decide on Charges in Gorilla Incident, Swiss Voters Reject Basic Universal Income: A.M. Links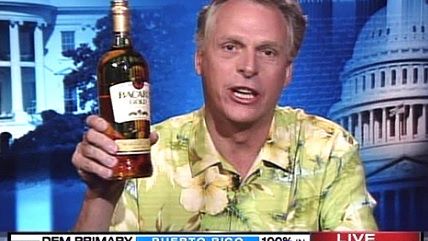 MSNBC

Hillary Clinton won the Puerto Rico primary. The Bernie Sanders campaign accused local officials of fraud.

A photojournalist and a translator working for NPR were killed in Afghanistan.
A prosecutor in Ohio will announce today whether he will press charges against the family of a child who fell into a gorilla pit at the Cincinnati Zoo.
A prosecutor in Michigan says he won't call a parrot to testify in a murder case.
Voters in Switzerland rejected a basic universal income.
The government of Luxembourg will spend $223 million on initiatives related to asteroid mining.
Researchers say King Tut had a dagger from outer space.
The Golden State Warriors defeated Cleveland by more than 30 points to take a 2-0 lead in the NBA Finals.