BuzzFeed Banning Ads from Trump. For Similar Reasons, They Should Ban Ads from Clinton, Too.
Both candidates have terrible records on free speech.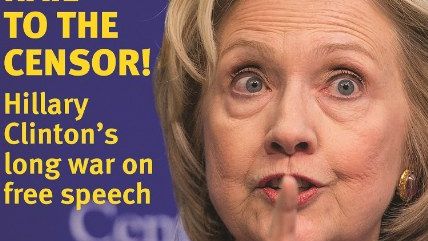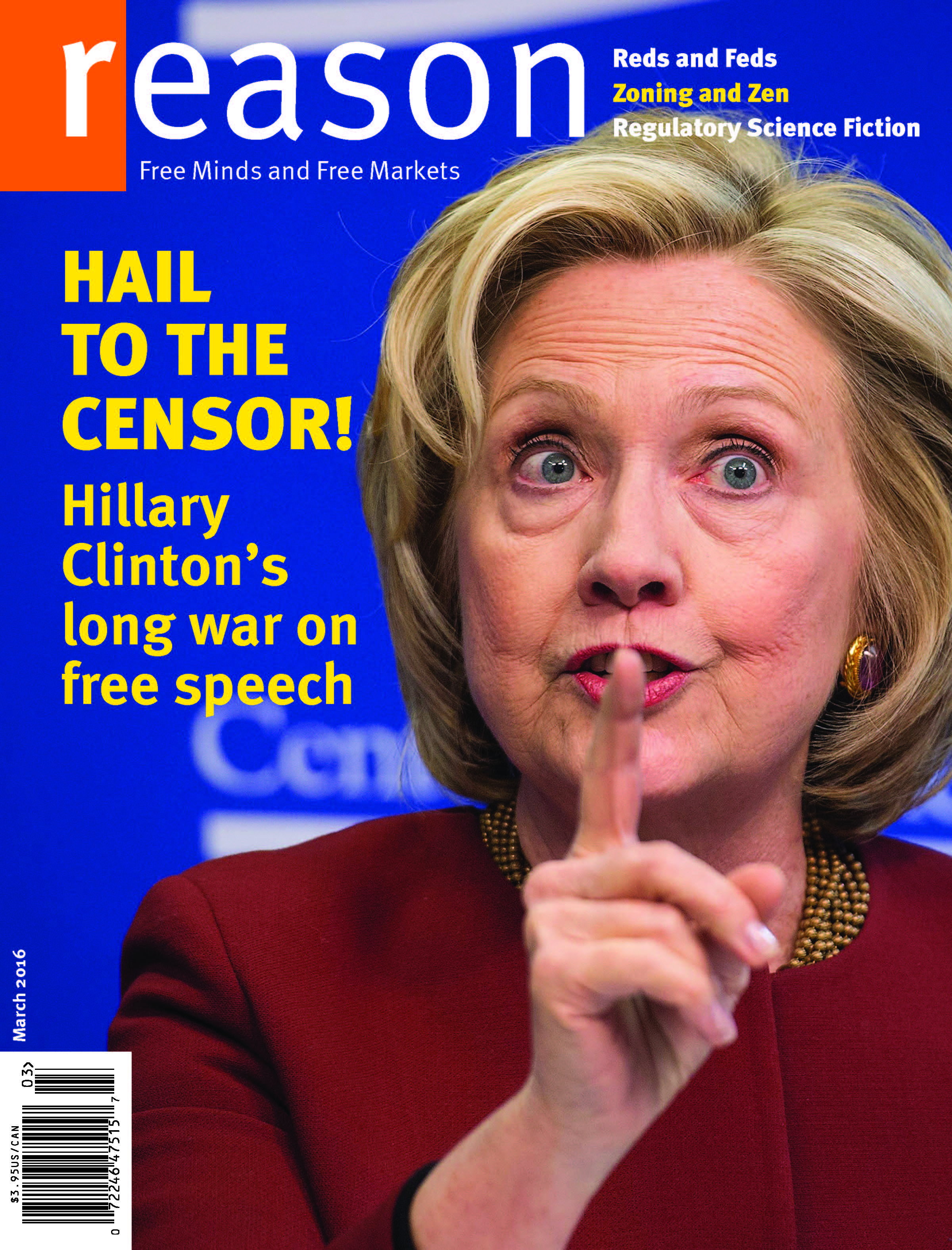 BuzzFeed (which, if you haven't noticed by now, has been producing more and more news and investigative stories over the past five years) has decided that it will not be accepting any campaign ads from Donald Trump and terminated an agreement with the Republican National Committee for a potential $1.3 million ad buy.
Politico got their hands on an internal email from BuzzFeed CEO Jonah Peretti. Part of the reasoning for blocking Trump ads is that he's bad for their own business model. From the memo:
Since signing this advertising deal, Donald Trump, as you know, has become the presumptive nominee of his party. The tone and substance of his campaign are unique in the history of modern US politics. Trump advocates banning Muslims from traveling to the United States, he's threatened to limit the free press, and made offensive statements toward women, immigrants, descendants of immigrants, and foreign nationals.

Earlier today Buzzfeed informed the RNC that we would not accept Trump for President ads and that we would be terminating our agreement with them. The Trump campaign is directly opposed to the freedoms of our employees in the United States and around the world and in some cases, such as his proposed ban on international travel for Muslims, would make it impossible for our employees to do their jobs.
BuzzFeed should feel free to be able to decide whether to take ads from any candidate for office. Isn't it a great sign that our media choices have become so broad and multi-layered that we don't even have to deal with a thorny issue of whether members of the public are being denied a campaign's message just because a single large outlet refuses to carry it? Nobody will be denied access to Trump's messages because of BuzzFeed's decision.
Let us hope that media outlets keep this refusal to accept ads in mind when they insist that the press plays an important role in democracy in providing information to help people cast their votes, though. After all, they're publicly choosing to ban messages from a one candidate because they don't like what the campaign stands for, not because they think the messages are fraudulent. They still intend to cover Trump as a candidate, so what they've done is to make sure that any message Trump and the Republicans wants to send out is filtered through the editorial process. They are tacitly telling the public that they will not give one candidate (and only one candidate) control over his own message. Again, that's their right to do so, but it's also partly an indictment of the self-identification of the media as some sort of open forum for political debate.
Let us also hope that, because Peretti points to Trump's attitudes in opposition to "free speech," BuzzFeed also considers whether it should be rejecting advertisements from Clinton is well. Clinton is no friend of the First Amendment. She is very specifically and very openly pro-censorship. Do you want to talk about making journalists' jobs impossible? Let us remind everybody that this scandal about her keeping her emails on a private server when she was Secretary of State is partly about shielding her and her aides from Freedom of Information Act requests from journalists. It was a way to shield herself from accountability just as Trump's threat to try to weaken libel laws to go after media outlets is a way to shield himself from accountability.
Clinton wants to censor video games, censor television shows, censor encryption, and censor documentaries that are critical of her (that is what the Citizens United Supreme Court decision was about). If BuzzFeed wants to make advertising decisions on whether they think a candidate is awful on positions that matter to them and their business model, that's fine. But Clinton's record on speech as actually much worse than Trump's in the long run.