Vox Editor in Trouble for Supporting Riots, Dick Morris Gets a New Job, X-Men Controversy: P.M. Links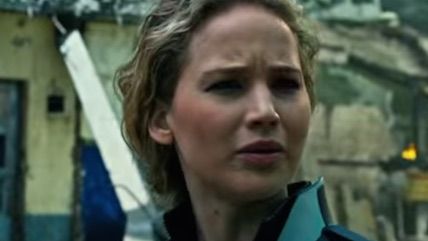 Screenshot via 20th Century Fox

Vox editor Emmett Rensin was suspended for a series of tweets in which he seemed to be encouraging anti-Trump riots. He later clarified that he did not support violence of any kind. Here is Vox's statement.

"Walking with coffee: why does it spill?" That's the name of a federal study you paid for.
Dick Morris joins The National Enquirer (no, he wasn't already working there).
Sex researcher Alice Dreger is in trouble again for not holding the most inoffensive, politically correct views about trans issues.
Latest nontroversy: X-Men: Apocalypse poster showing the titular villain choking Mystique is promoting violence against women.
A transgender high school athlete is winning some Track and Field races. So that's a tough one.