LeBron James Has Evolved By Expressing Himself Through Humility, Humor, and Politics
"King James" has matured and unlike Michael Jordan, isn't afraid to offend the sneaker-buying public.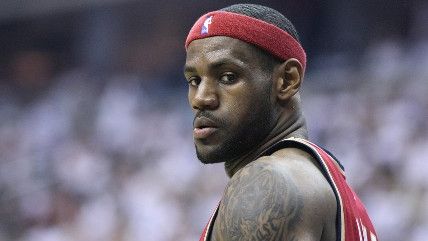 (Keith Allison via Flickr)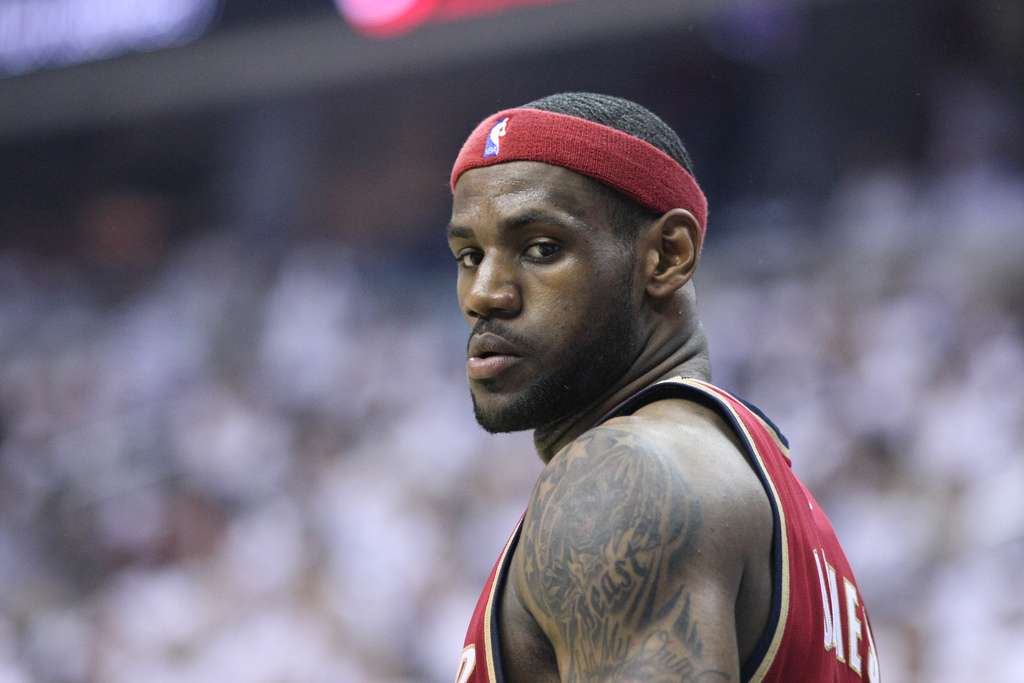 The NBA Finals begin tonight with a rematch of last year's championship series between the Cleveland Cavaliers and defending champion Golden State Warriors, who won a single-season record 73 games this regular season.
It's not just a showdown between the NBA's two best teams, but also between (arguably, of course) the two best players of the current generation: LeBron James and Steph Curry.
Curry's the upstart, seemingly redefining what it takes to be dominant in the modern NBA, while James is the established veteran who has been the focal point of the NBA's marketing since he began his professional career in 2003. James has been the next big thing, the heir apparent, and then in 2010—after an obnoxious live TV special where he announced he was bolting Cleveland and "taking his talents to South Beach" — the game's great exalted villain.
But, I argue in a new article for The Week, "life has a way of maturing a man," and the evolution of King James' public image from narcissistic title-chaser to self-aware leader with great comic timing and a political conscience has been quite a thing to watch:
When James shocked the world by returning "home" in the summer of 2014, he did it with an inverse amount of pomp and circumstance than he exhibited with "The Decision," which he admits was a mistake, as was his decision to not inform Cavs owner Dan Gilbert of his intent to leave before announcing it on national TV.

The humility he displayed in an essay announcing his return to Cleveland helped him shed the villain tag he'd worn during his Miami run, and his self-deprecating comedic star turn in Amy Schumer's film Trainwreck also aided with his image rehabilitation.

When he staged a protest against a grand jury's decision to not indict the NYPD officer who used a banned chokehold on the late Eric Garner by wearing a shirt reading "I Can't Breathe" during pre-game warm-ups, James earned the respect of many by doing what Michael Jordan always refused to do: risk alienating the sneaker-buying public by taking a political stand.