Remake of Roots Doesn't Sugarcoat the Evils of Slavery
A modern audience won't be shielded from the violence.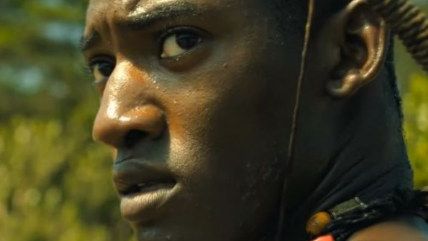 ("Roots,"History Channel)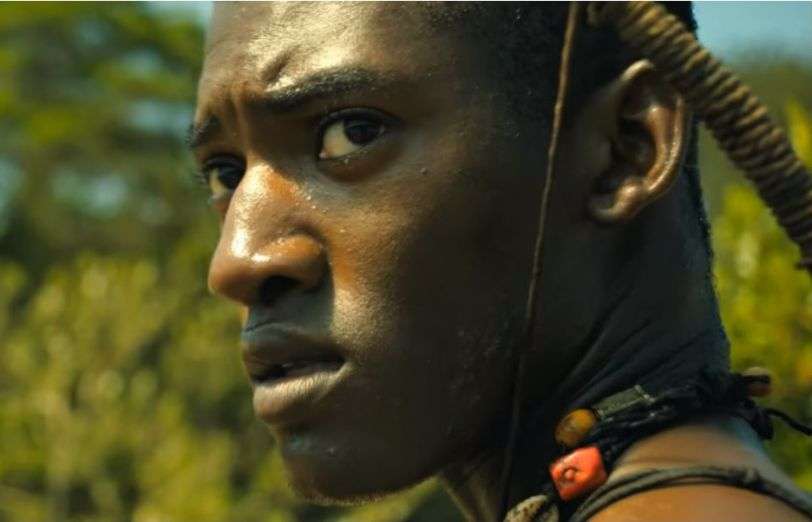 Roots. History Channel, Lifetime, A&E. Monday, May 30, 9 p.m.
It's practically impossible to describe the concussive impact of the original Roots, a miniseries following four generations of a slave family in the Deep South, when it appeared on ABC in January 1977. At a time when television drama treated social and political flashpoints as a live minefield to be tip-toed through if they couldn't be avoided altogether, it took a head-first leap into the question of race that its own executives feared was suicidal. The immersive programming strategy—12 hours over eight nights—wasn't intended to boost Roots' exposure but minimize it. ABC desperately wanted to get what its executives believed to be the biggest bomb since Hiroshima out of the way before it could destroy network's performance in the crucial February ratings sweeps.
Instead, Roots held the nation mesmerized for its entire run. Thirty million households watched every night, the audience steadily growing until an astonishing 71 percent of TV sets in use were tuned to the final episode. (In a parallax-view irony defying the use of adjectives, that performance broke the previous record of 65 percent—for the first television showing of Gone With The Wind.) Newspapers were abloom with stories quoting white viewers about how Roots had given them a whole new understanding of slavery, which though arguably a damning indictment of American public education is also a testament to one of the fundamental purposes of art, to see the experiences of others through different eyes. Almost incidentally, Roots remapped the television landscape, encouraging the networks to drop their bland-leading-the-bland programming approach and making the blockbuster miniseries a TV staple for the next 15 years. (Among them, Roots: The Next Generation, a hugely popular 1979 ABC production that follows the family's descendants into the 1960s.)
The point of remaking such a landmark show, at first glance, is far from clear. Whatever may be said about the Black Lives Matter movement or the eight White House years of America's first black president, we clearly suffer no dearth of national conversation about race. And, following the dissolution of the old three-network television cartel and the economic model that went with it, it's inconceivable that the new Roots that airs four consecutive nights starting on Monday will achieve either the ratings or the financial success of the original. (Not for lack of trying; the show will air simultaneously on three networks of the A&E cable empire.)
For all that, this Roots is, at least in certain respects, superior to its ancestor. Judging TV shows or films outside the context of their own time is always risky; it can be difficult to appreciate the fact that I Love Lucy invented the template for the television sitcom while you're watching an old episode in which Ricky gleefully spanks his wife.
Roots defied so many conventions of its time—focusing mainly on black characters in a story in which the principal villain is America itself—that it seems somewhat churlish to criticize it for the ones it observed. But there's no denying that the 1977 Roots doesn't play nearly as well today, marred by sentimentalism and overeliance on Hallmarkish romantic moments. Roots pushed the TV-drama envelope hard, but it didn't run it through the shredder.
This new production, by contrast, is relentless in displaying the totalitarian brutality of American slavery. Whether limbs are being shattered, or families, there isn't a frame of Roots that isn't colored by the ghastly dynamics of a system in which one set of human beings is owned by another. For all the appallingly greusome scenes of whippings, lynchings, murders and rapes, the most heartbreaking single scene to me was one in which a little white plantation daughter's owner comes to the defense of her playmate, the child of her slave maid, who's being threatened by an unhinged and possibly pedophilic religious fanatic. "Leave her alone!" shrieks the white girl. "She's mine!"
Like its predecessor, Roots is based on the best-selling 1976 book by journalist Alex Haley that was originally presented as the tale of his own family tree, derived from oral histories. (After a slew of plagiarism lawsuits and unfavorable archival investigations, it's now widely regarded as a historical novel.) The story follows a young West African warrior named Kunta Kinte kidnapped by a rival tribe in the mid-17th century and sold into the North American slave trade. Surviving—barely—the passage to the New World, he finally lands on a Virginia tobacco plantation.
Each night's episode revolves around a different member of the family line and his or her resistance to slavery. Kunta Kinte (BBC veteran Malachi Kirby) practices an open defiance that is wearied, but never quite broken, by the plantation's brutal response. His daughter, Kizzy (played by newcomer Emyri Crutchfield as young woman and The Good Wife's Anika Noni Rose as she ages), counts on escape through her friendship with a white plantation heiress. Grandson Chicken George (British stage actor Regé-Jean Page) hopes to buy his freedom with his winnings from gambling hustles. And great-grandson Tom (another newcomer, Sedale Threatt Jr.) bobs and weaves through competing demands of the Union and Confederate armies as the Civil War begins.
What remains constant, no matter which character takes center stage or what strategy is being employed, is the crushing hopelessness of the situation. When Kunta Kinte, pondering escape, asks another slave which direction is north, the reply is succinct: "Just follow the dead niggers hanging from the trees." After learning the literal truth of that aphorism, Kunta Kinte resigns himself to a resistance that's intellectual rather than physical. "Why are you running so fast?" he murmurs to an unruly horse consigned to his care. "All you'll find is trouble."
The bottom line in Roots is that whites, regardless of economic class, political circumstance or seeming propensity to simple human decency, believe their economic and physical security are inextricably tied to slavery, and they have no compunction in its enforcement. One of the most striking differences in this Roots is that nearly all of the original's sympathetic Caucasian characters, who were mostly invented to make the TV production less assaultive on white viewers' sensibilities, have been eliminated. RIP, Captain Davies, the oxymoronic slave-ship-captain-with-a-conscience played by Ed Asner in 1977.
The result is that, particularly in its first hours, this Roots can feel lethally claustrophobic, a total emotional and intellectual onslaught. That's reinforced by another change from the original, the explicitness of the gore. When Kunta Kinte was savagely whipped by an overseer in the original version audiences were conceptually horrified by the injustice and pitilessness of the act. They were mostly too distracted to take a close look at his back and see it was actually unmarked. In this production, the strips of torn flesh fly; the blood splatters; the camera lingers; the gorge rises. The many close-ups of maimed limbs and sizzling, branded skin are a constant reminder that the atrocity of slavery was not just spiritual.
It's not until midway through the second episode, as Kunta Kinte grudgingly forms emotional bonds with other slaves he's previously dismissed as submissive partners in their own victimization, that Roots starts to lose the faint whiff of a snuff film and turn into drama that is genuinely affecting, rather than merely horrifying. There are moments—for instance, when he launches a marriage proposal with a formal proclamation of his good horsemanship, in the custom of his tribe, only to be counseled by a bystander to start over and "try talkin' 'bout somethin' else"—in which it is actually funny. And that, of course, reflects the real triumph of the slaves: that amidst so much inhumanity, they retained theirs. Roots' greatest service may be in reminding us that, as we blunder through the ugly turmoil of present-day American race relations, we've survived worse.