Katie Couric Anti-Gun Doc Deceptively Edited to Suggest Gun Rights Activists Don't Have Answers
The cable channel running Under the Gun says it stands behind the "creative and editorial judgment."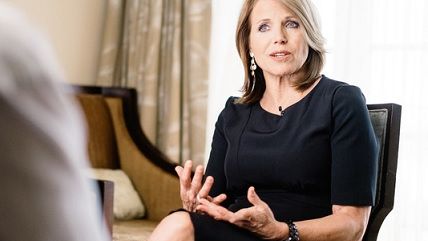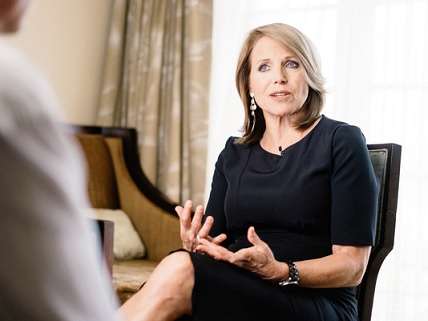 A segment in the Katie Couric documentary Under the Gun, airing on EPIX, featuring a question about background checks and terrorists and felons asked to gun rights activists, was deceptively edited to replace a slew of answers from gun rights activists with nine seconds of their silence.
The Washington Free Beacon obtained an audio recording of the original exchange. The nine seconds of silence was taken from elsewhere in the footage the film crew collected. A spokeswoman for EPIX responded to the Free Beacon, saying the company stood behind Couric and her crew's "creative and editorial judgment."
Meanwhile, Couric's director says she added the pause so that viewers "could consider this important question" before providing an answer, according to Fox News' Howard Kurtz, who also tweeted that Couric said she was "very proud" of the film. The question is not presented from a narrator to the viewers, but from Couric to the group of gun rights activists.
Unfortunately, such journalistic malpractice is not uncommon. Documentaries like Blackfish (about SeaWorld) and Gasland (about fracking) twist the truth in the service of an agenda. Such films know their conclusions and go out in search of premises. Under the Gun sounds like it comes from the same genre.
Such shenanigans, of course, tend to fall under the protections of free speech—but they're notable in a climate where some politicians, and their backers, often from the same side of the ideological divide as films like Under the Gun and Gasland, seek to classify political speech and advocacy they disagree with as prohibited, under the guise of campaign finance or corporate regulation or whatever excuse those who wish to silence speech concoct. This makes false but persistent claims of objectivity particularly noxious.
Watch the edited exchange below:
Listen to the original audio at the Free Beacon