Why Mark Zuckerberg Should Have Told Conservatives To Screw Off
The Facebook summit got high marks from attendees but is just one instance of today's childish outrage culture.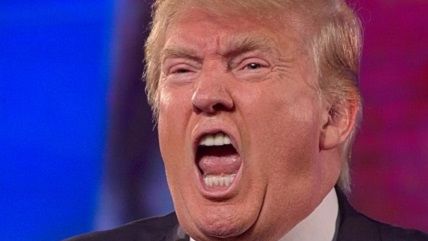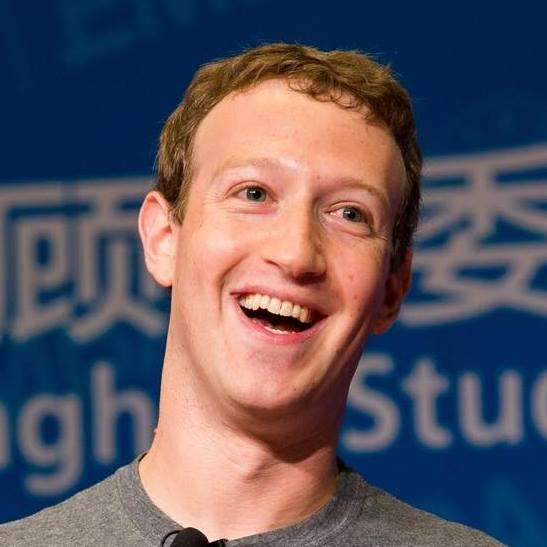 Immediately upon publication of an anonymously sourced Gizmodo story claimed that right-wing news sources were suppressed at Facebook, conservatives went into full mau-mau mode, attacking founder Mark Zuckerberg as a doctrinaire lefty whose social-media platform was obviously guilty of censoring viewpoints with which he and his minions disagree.
Far worse, conservative Republican Sen. John Thune of South Dakota quickly issued a
letter calling Zuckerberg on the carpet "pursuant…to the authority" of the Committee on Commerce, Science, and Transportation. Facebook had until "no later than May 26, 2016" to explain how it conducts its business. "In addition," wrote Thune, widely admired in conservative circles and constantly touted as presidential material, "please arrange for your staff, including employees responsible for the Trending Topics, to brief Committee staff on this issue."
Holy hell! A conservative politician demanding that a private business shlep to D.C. to spill its standard-operating procedures? It's the world turned upside down, now, isn't it? I thought only leftard Sandersnistas and Hillarybots acted in such ways!
Zuckerberg responded to brouhaha by hosting a meeting yesterday with a dozen-plus conservative pundits, activists, and movers-and-shakers. In a note on Facebook, Zuckerberg wrote,
I hosted more than a dozen leading conservatives to talk about how we can make sure Facebook continues to be a platform for all ideas across the political spectrum.

Silicon Valley has a reputation for being liberal. But the Facebook community includes more than 1.6 billion people of every background and ideology—from liberal to conservative and everything in between.

We've built Facebook to be a platform for all ideas. Our community's success depends on everyone feeling comfortable sharing anything they want. It doesn't make sense for our mission or our business to suppress political content or prevent anyone from seeing what matters most to them.
The response from attendees (who included Glenn Beck, pollster Kristen Soltis Anderson, former senator and head of Heritage Foundation Jim DeMint, and more) was mostly positive.
For instance:
Very productive meeting at @Facebook with Mark and team. Strong commitments to address issues, as well as to work together on common goals.
— S.E. Cupp (@secupp) May 18, 2016
And Tea Party Patriots co-founder Jenny Beth Martin posted pics of herself smiling at the Facebook HQ.
But others are not assuaged, according to USA Today. American Conservative Union president Matt Schlapp, who refused to attend, vented, "They are not promising transparency…I want to see exactly how they treat conservatives and treat everyone." At The Federalist, Sean Davis pre-emptively dismissed the meeting as "a textbook con job."
Well, maybe. But conservatives aren't exactly wrapping themselves in glory on this score. That letter by Thune remains truly disturbing, especially given that the government has no more jurisdiction over Facebook than it does over, say, The Drudge Report or, for that matter, the content on Fox News. But beyond that, the collective conservative reaction to the uncorroborated accounts about Facebook's curation of Trending Topics at its news tab, is revealing. As I write in a new Daily Beast column,
Facebook, which has created a compelling alternative to dreary old meatspace, has nothing to apologize for….

Conservatives are outraged that Facebook might not treat, say, The Daily Caller, which is not allowed to criticize Fox News because its head honcho draws a paycheck there, as being on the same level as The New York Times. And that Facebook might put more weight on material appearing in USA Today than at the openly partisan Breitbart.com, whose latest big, objectively pro-Trump bombshell, "Bill Kristol: Republican Spoiler, Renegade Jew," has started an internecine war among GOP loyalists that's the Twitter equivalent of the Castellammarese War.

Dismissing or downgrading those outlets isn't bias. It's good judgment….
Conservatives routinely castigate "socialists" (a term which is often indiscriminately applied to everyone to the left of John Boehner) as whiners and crybabies when in fact they can barely make it through a news cycle without some sort of Naomi Campbell-level freakout. But persistent claims of pervasive media bias against conservative points of view always and everywhere masks the rise of power of conservatives in the post-broadcast media age. The Drudge Report, which revolutionized media, is one example, as is Fox News, which routinely draws more than twice as many viewers as any other cable network. The Wall Street Journal editorial page has been conservative (with some libertarian seasoning, for sure) for decades and talk radio is still dominated by characters such as Rush Limbaugh, Mark Levin, and Michael Savage, none of whom was tempted to jump ship to the short-lived progressive network Air America. Then there's Glenn Beck's Blaze and his larger company Mercury Arts, which are full-fledged alternatives not just to the old broadcast networks but also to Fox News (which he left to strike out on his own). When Beck got tired of playing by other people's rules, "he pulled a Zuckerberg and created his own damn sandbox. Good on him."
And there's this:
Joining Beck at Facebook was former White House spokeswoman Dana Perino (a friendly acquaintance), who hasn't been cooling her jets since the end of the Bush years. She's a cohost of The Five on Fox News and a best-selling author. Arthur Brooks, president of the American Enterprise Institute, is a regular New York Times columnist and poor old Jim DeMint is merely a former senator who heads up The Heritage Foundation, a think tank and political-action group that rakes in $112 million a year and rarely shows lower than third in any ranking of influential nonprofits.
The fact is that people who do good work generally prosper and those who are mediocre or half-assed don't. That's not to say that the only meaningful metric is the size of your audience or your budget. But every bit as much as lefties, conservatives and Republicans are stuck in a culture of complaint and super-quick to see vast and huge conspiracies arrayed to keep them from succeeding in their chosen fields (and yet, somehow, conservative Republicans run both houses on Congress and have a historically high level of representation at the state level).
At Facebook, Zuckerberg notes, "Donald Trump has more fans on Facebook than any other presidential candidate. And Fox News drives more interactions on its Facebook page than any other news outlet in the world."
All of us—whether left, right, or libertarian—are better off focusing on creating more and better content as the first, best way to build our audiences and influence.