School Suspends 5-Year-Old Girl for Bringing Bubble Gun to School
Harmless toy was "Frozen" themed.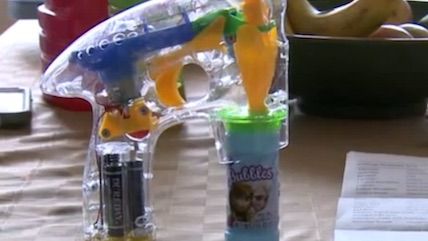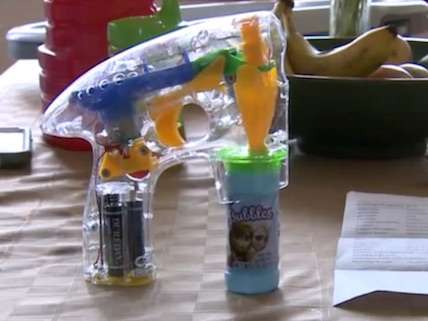 "Potential safety concern." That's the reason school officials cited for giving a 5-year-old girl a one-day suspension after she brought a bubble gun to school.
The brightly-colored non-weapon is Frozen themed, and has pictures of Princesses Elsa and Anna on it.
The Brighton, Colorado, kindergartner put the bubble-shooter in her backpack, where it escaped the notice of mom. When school authorities discovered it, they suspended her for one day.
Needless to say, the girl's mother doesn't think the punishment fits the crime. The school had this to say, according to myfox8.com:
"The bringing of weapons, real or facsimile, to our schools by students can not only create a potential safety concern but also cause a distraction for our students in the learning process. Our schools, particularly Southeast because of past instances with students bringing fake weapons to school, make a point of asking parents to be partners in making sure students are not bringing these items to school. This includes asking parents to check backpacks."
But toys—especially obvious toys like this one—are not safety concerns. No one could possibly mistake the girl's bubble gun for a real weapon. Cant the school just, ahem, Let It Go?