Professor Run Out of Classroom for Offending Students Will Lose Job
University of Kansas Communications Professor Andrea Quenette is a victim of political correctness in the classroom.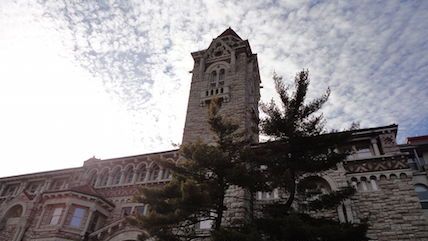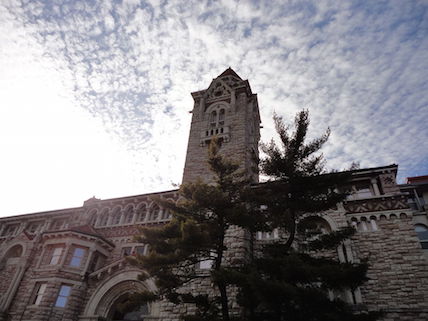 Andrea Quenette, the University of Kansas communications professor subjected to protests and a formal investigation after offending her liberal students, was cleared of wrongdoing. But she is still ultimately out of a job.
"Andrea has been denied continuation of her tenure," her husband, Scott Quenette, told Reason. "Despite having a recommendation from the tenure committee and her department. The new dean unilaterally denied it."
This decision was contrary to the recommendation of her department. Quenette will be able to continue at her job for another year, and then her employment at KU will be at an end.
According to Inside Higher Ed, Quenette, "wasn't granted an extension to her third-year review as part of her pretenure probation." But the reason for that seems clear.
Last fall, members of Quenette's class asked to discuss the racial tensions on campus. Quenette made the mistake of confessing her own blind spots, and used imperfect language when she did so. She said, "It's not like I see nigger spray-painted on walls," according to her students. She also denied that racism was the sole explanation for some black KU students falling behind in their studies.
Quenette's statements weren't malicious, and she didn't use the n-word as a slur. Moreover, she's a professor of communications, and the classroom was an appropriate place to have a conversation about these issues—even if the conversation bothered some people.
But her students didn't see it that way, and published a letter calling on KU to fire her. A lengthy investigation ensued: months later, the university determined that Quenette had broken no policies.
Even so, her career at KU will soon be at an end.
I reached out to Carl Lejuez, dean of the College of Arts and Sciences, about Quenette's employment. He did not respond to a request for comment.
But the implication seems obvious: the college made the decision to get rid of Quenette because irate, easily-offended students wanted her head on a spike. This outcome is a setback, not just for Quenette, but for academic freedom at KU. Given the option to discuss current events in the classroom, professors might decide to steer clear of potential controversy from now on.