Cops Confiscate Axe from Teen Chopping Wood to Build Fort
Don't worry, they returned the terrifying weapon to his parents.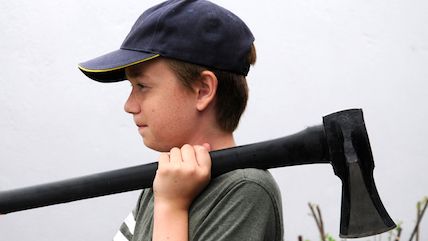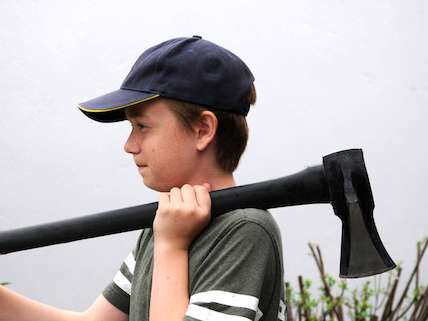 A young Illinois man chopping wood had his axe taken from him by the police.
So much for the Land of Lincoln.
Patch. com's Morgan Searles reports that the teen boy was chopping already-fallen wood along a prairie path in the Chicago suburb of Elmhurst, when a "concerned person" called the cops.
Of course! Since when are teen boys supposed to do anything other than play Grand Theft Auto in the privacy of their own bedrooms?
A Fiskars wood axe, a rusted machete and a roofer's axe were confiscated May 5 from a teenage boy…

He said he was trying to build a fort for him and his friends, police reported.

Police took the tools for safekeeping to be returned to the boy's parents.
Let's hope this teaches the young man never to attempt to do or make anything on his own again. A can-do, hands-on entrepreneur is certainly the last thing America needs.