The New Contraception Mandate: Free Male Sterilization
Vermont joins Maryland in extending the "free birth control" mandate to cover vasectomies.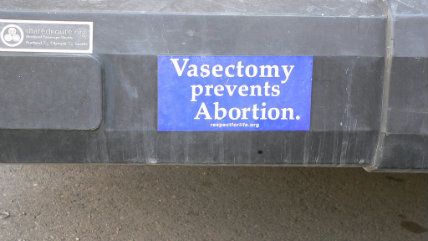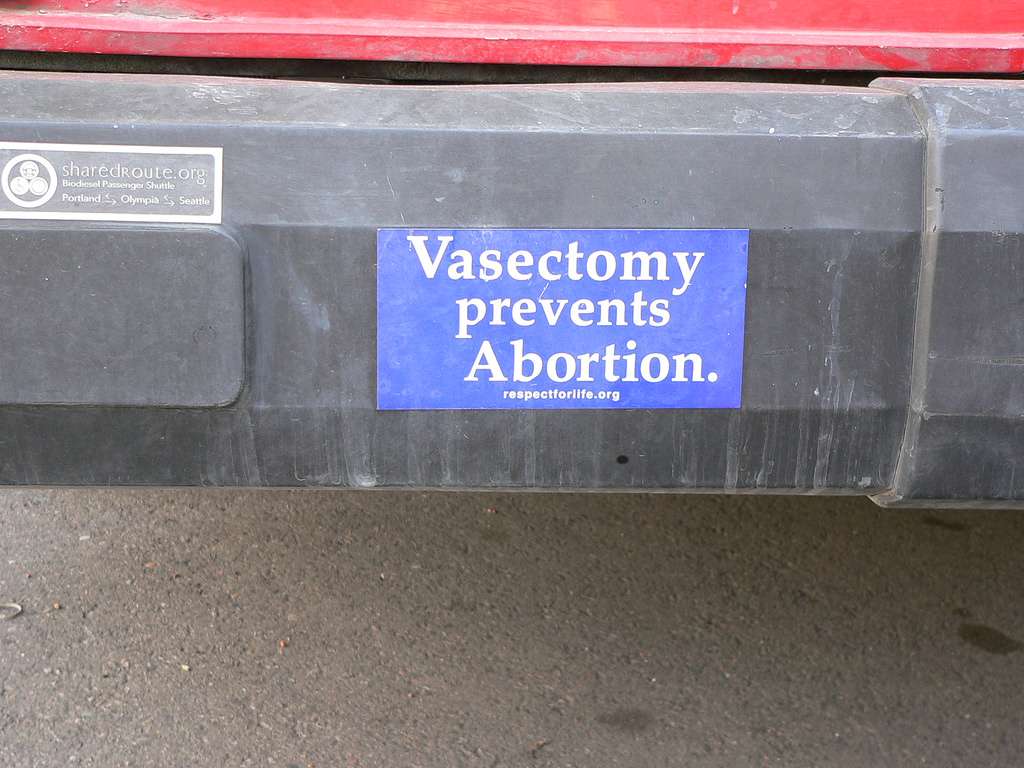 Maryland Gov. Larry Hogan (R) did indeed sign the "Contraceptive Equity Act" into law yesterday, mandating that the state's health insurers cover emergency contraception and vasectomies at no out-of-pocket cost to consumers. The measure has been much-hyped by Maryland lawmakers and reproductive-health care groups as the first state expansion on Obamacare's contraception mandate. But that distinction will be short-lived, as Vermont has now passed a similar requirement for insurers to cover male sterilization without any co-payment permitted.
Vermont Gov. Peter Shumlin (D) is expected to sign the measure, which passed the state Senate and House earlier this month.
Specifically, the bill codifies the Affordable Care Act's (ACA) contraception mandate—the controversial requirement that health insurance plans offer a range of female birth control options at no out-of-pocket cost to enrollees—into Vermont law; allows women to obtain up to one-year's supply of birth control pills at once (previously three months' worth was the limit); and add the male sterilization surgeries known as a vasectomies to the list of birth control options that insurers must offer "free" of charge.
Obviously, the more "free" services that legislators require insurers to offer, the more insurance companies will raise premiums or otherwise adjust their business models to make up the difference. But shifting the cost of preventing unwanted pregnancies from reproductive-age women and men to all Americans seems to be a major new policy goal. The Maryland measure even managed to pass with strong bipartisan support.
Vermont's bill was sponsored by Rep. Chris Pearson, a member of the Progressive Party. Birth control "is a family decision in many cases, and we should not pretend that this burden only falls to women," he told Vermont public radio. "[It should] reflect the reality in that many, many cases, families make this decision together, and that's appropriate."
Families can of course make decisions together without needing them subsidized, but hey. Maybe Pearson's rhetoric sounds legit if you don't listen too hard.
The new state contraception mandates are already drawing objections from religious groups that oppose all methods of birth control. Catholic Deacon Pete Gummere noted that the Catholic Church's opposition to "artificial" prevention of pregnancy does include vasectomies, and argued that Catholic employers shouldn't be required to offer health-insurance plans that they consider an affront to their religious principles. This was the argument at the center of the 2014 Supreme Court case Burwell v. Hobby Lobby, in which the Court granted a religious exemption from the ACA's contraception mandate. We may soon see the issue transferred to state courts if this new contraception mandate catches on.