High School Can Suspend Student for Facebook Bomb Joke, Court Rules
"The medium is not the issue," says a U.S. District Court, if the message itself is "problematic."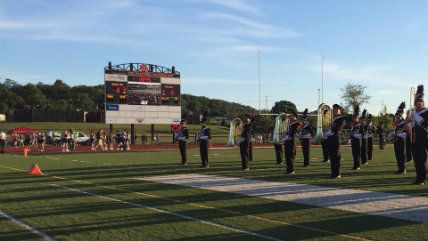 (Central York School District/Facebook)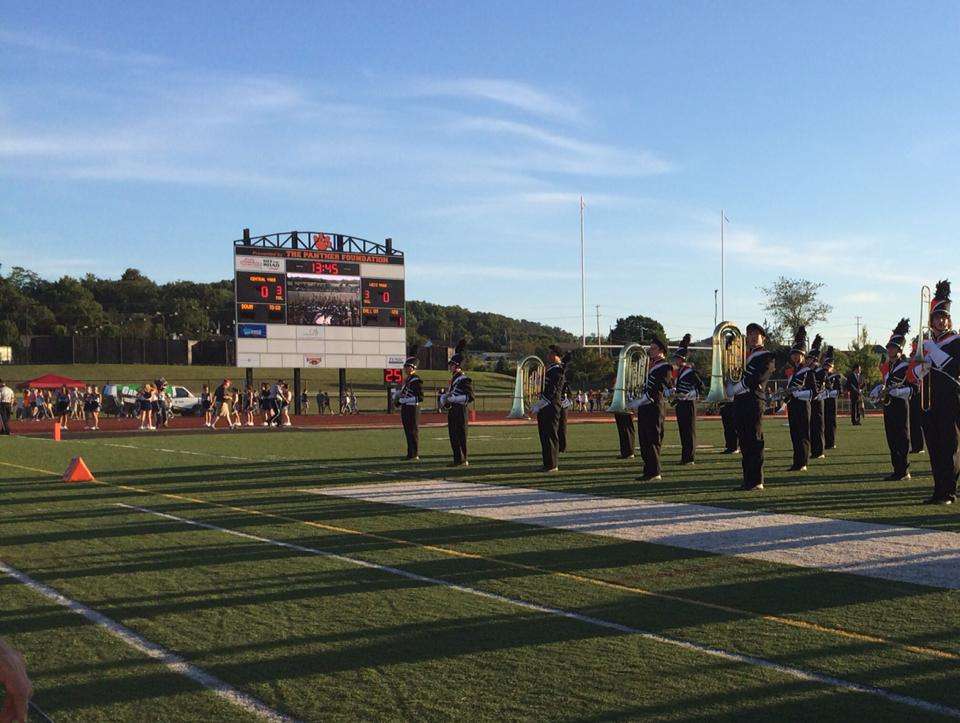 A case decided by the U.S. District Court for the Middle District of Pennsylvania last week highlights how confusing high-school speech regulation can be in the age of social media and school shootings. At the center of the case is 15-year-old R.L., a freshman at Central York High School in York County, Pennsylvania, whose Facebook post about an existing bomb threat at the school was itself read as a bomb threat by administrators. R.L.'s parents say that his suspension over the post was unwarranted, a violation of his right to free speech, and a violation of his due-process rights, as the school's student handbook didn't purport to apply to off-campus statements. But district Judge John E. Jones III disagreed, calling a distinction between on-campus and off-campus speech "both anachronistic and illogical."
"The medium is not the issue," opines Jones, if the message itself "is problematic."
The case stems from incidents that occurred in October 2013, when a bomb threat written on paper was found by a Central York student, leading to the school's temporary evacuation and an investigation by local police. At first, students and faculty were evacuated to the school stadium, until a student tweeted that "the bomb is supposedly in the stadium." The group was then shuffled to another location before eventually being sent home for the day. No bomb was found in the school or the stadium.
After being sent home, R.L. posed to Facebook: "Plot twist, bomb isn't found and goes off tomorrow." Several hours later, he deleted the post—but not before the school superintendent had seen it. R.L. was ultimately suspended from school for a total of 23 days.
In March 2014, R.L.'s parents, Jill and Michael Lordon, filed a complaint against the school district, the high school's assistant principal, and District Superintendent Michael Snell, alleging that they had violated R.L.'s First and Fourteenth Amendment rights. The Lordons claim that R.L.—who is not suspected of authoring the original bomb threat—was merely joking on Facebook, which should have been clear from his "plot twist" preamble. The aim of R.L.'s post wasn't terror, they say, merely making a comment about the day's twisted series of events.
But R.L.'s intent is irrelevant, according to Judge Jones. What matters "is the reasonableness of the school administrators' forecast of disruption—not the student's subjective intent behind the speech."
Superintendent Snell clearly viewed R.L.'s post "as similar to the morning bomb threat," Jones writes in his decision, a view which the judge believes is reasonable. And "in the wake of the shootings at Columbine, Sandy Hook, and Virginia Tech—to name only a few notorious school shootings—it would be reckless of this Court to force school districts in our jurisdiction to hesitate, or at worst, ignore suspicious speech that threatens harm … for fear of litigation over their response," he states.
While admitting that he "is hamstrung by the perplexing state of relevant precedent" concerning the extent to which schools can discipline students for speech, Jones finds the most relevant guidance in the 1968 case Tinker v. Des Moines Independent Community School District. While Tinker does delve into the difference between on- and off-campus speech, "it would be at best a major revision of Tinker, and at worst reversible error under Tinker, for a court to decide that student speech that school administrators reasonably predicted would cause substantial disruption, but happened to technically occur off-campus, was not able to be disciplined by administrators," Jones writes.
The relevant inquiry under Tinker, writes Jones, "is whether the speech in question could reasonably be predicted to cause substantial disruption at school without believing his speech was intended as an actual threat, based on the aforementioned fear and chaos caused by the bomb threat earlier that same day." Jones thinks it could. Accordingly, he holds that the school district did not violate R.L.'s First Amendment rights.
Nor did it violate his right to due process, as "logically, schools should be able to discipline students on account of off-campus speech they reasonably believe could cause disruption in the form of danger or violence, or fear of danger or violence, in schools," writes Jones. This is especially true considering "the modern reality of the Internet and social media networks on which students actively engage, whether they are on campus or off-campus."
Ultimately, R.L.'s case "provides an example of the type of off-campus speech a school should be able to regulate, while at the same time underscoring the limits of Tinker's application to other kinds of off-campus speech" such as political speech, concludes Jones.