Obama Announces New Round of Commutations
The deadline is rapidly approaching for federal prisoners to request mercy.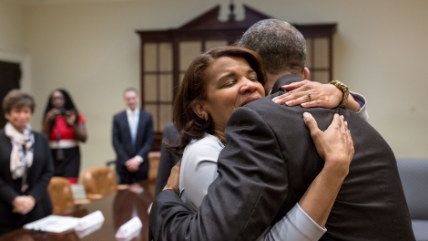 (Pete Souza, White House)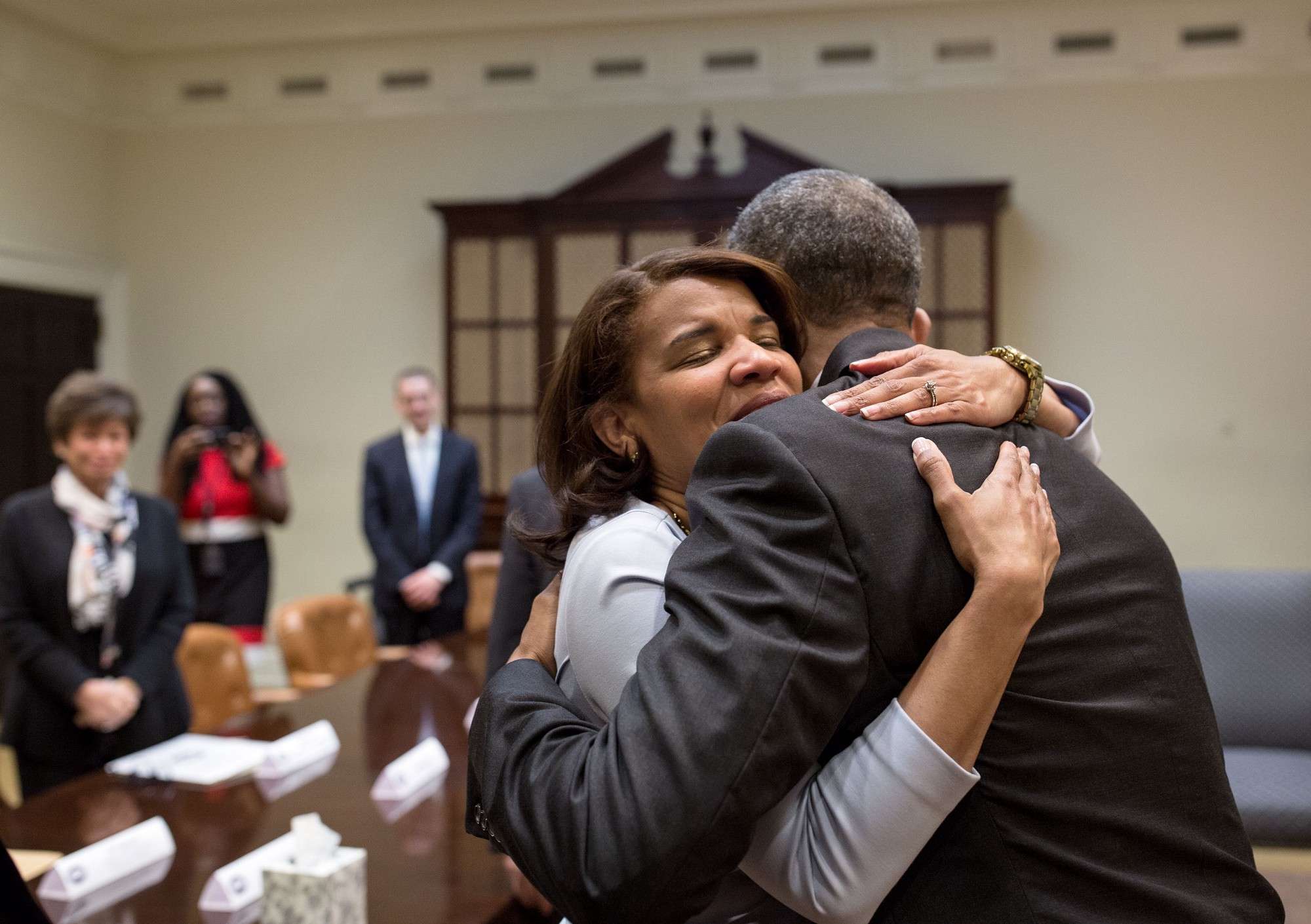 The White House announced a new round of presidential commutations, 58 of them, of people in federal prison for drug crimes.
The announcement came from President Barack Obama himself in a somewhat self-congratulatory post on Medium. (but then, aren't self-congratulatory posts Medium's stock in trade?) He notes that he has commuted the sentences of 306 individuals, more than the last six presidents combined. He writes:
While I will continue to review clemency applications, only Congress can bring about the lasting changes we need to federal sentencing. That is why I am encouraged by the bipartisan efforts in Congress to reform federal sentencing laws, particularly on overly harsh mandatory minimum sentences for nonviolent drug offenses. Because it just doesn't make sense to require a nonviolent drug offender to serve 20 years, or in some cases, life, in prison. An excessive punishment like that doesn't fit the crime. It's not serving taxpayers, and it's not making us safer.

As a country, we have to make sure that those who take responsibility for their mistakes are able to transition back to their communities. It's the right thing to do. It's the smart thing to do. And it's something I will keep working to do as long as I hold this office.
Also included over at Medium are links to three first-person accounts from those who have benefitted from previous commutation announcements.
Time is running out under this administration for federal prisoners to beg for mercy. The Department of Justice is begging the volunteer lawyers who are helping the thousands or prisoners who have applied for clemency to get the work done so it can be reviewed. Politico notes that the deadline is mid-May:
The announcement triggered a flood of clemency requests from more than 36,000 inmates—more than 15 percent of the federal prison population. The level of interest swamped the handful of lawyers in the office of the Justice Department's Pardon Attorney and overwhelmed the newly-created Clemency Project.

While the group says nearly 4,000 attorneys were recruited to prepare applications, the process has been a tough slog, slowed by bureaucratic hurdles in obtaining paperwork and the reliance on lawyers who usually have no prior experience seeking clemency. Yates' letter to the Clemency Project lawyers says they have submitted "more than 850 petitions" thus far. That's a dramatic increase from the roughly 30 the group's lawyers had handed in about a year ago, but still far short of the number likely to yield the thousands of commutations some Obama administration officials expected at the outset.

The applications are also backlogged at the Justice Department, which had more than 11,000 clemency requests of all types pending at the end of March, according to Justice's website.

In January, the Justice Department official who'd overseen the effort since the spring of 2014 resigned, complaining of a lack of resources and that her recommendations were not always being relayed to the White House. "The Department has not fulfilled its commitment to provide the resources necessary for my office to make timely and thoughtful recommendations on clemency to the president," Pardon Attorney Deborah Leff wrote in her resignation letter, obtained by USA Today through a Freedom of Information Act request.
Jacob Sullum detailed this problem in March and pointed out both the Justice Dept. instituting very picky rules for participating in the clemency program, which is slowing everything down, and the problem with expecting volunteers to do the Justice Dept.'s job for them. Also, he noted that while Obama's flat numbers may look impressive, he actually doesn't fare so well if you adjust for the number of total petitions the administration has received.
Below, ReasonTV documents the lives of three other people who have been sentenced to federal prison and eventually received commutations: