The Decline and Fall of Traditional Television
New data suggest that for young adults, Netflix shows are now more popular than network shows.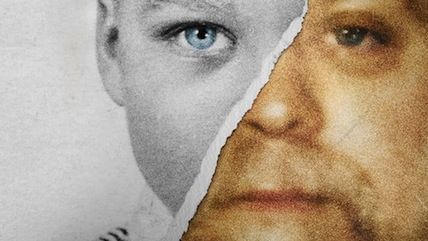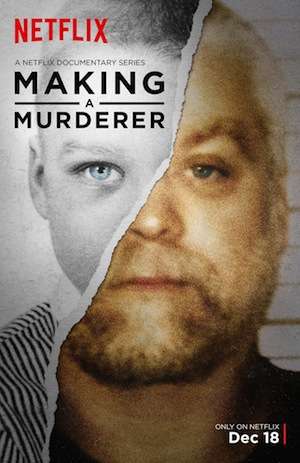 The decline of traditional television—by which I mean shows transmitted over "channels" to viewers who experience them simultaneously on "TV sets"—is proceeding at a remarkable rate. Symphony Advanced Media, an audience measurement company that tries to cover all the platforms people use to consume programming, claims that among young adults, Netflix shows are now more popular than network shows.
Variety reports:
The top four series of the fall TV season among U.S. viewers aged 18-24 were from Netflix, according to data from audience measurement firm Symphony Advanced Media, beating out premiering and returning series from the broadcast networks.

"Making a Murderer," "Master of None," "F Is for Family" and "Marvel's Jessica Jones" were the top viewing choices for this coveted demographic, with Fox animated comedies "Bob Burgers" and "Family Guy" next on the list.
Netflix, which tries to hold its data close to the chest, has disputed Symphony's statistics in the past; back in January, the streaming company's chief content officer called an earlier set of Symphony stats "remarkably inaccurate." While I'm in no position to judge who's right about the precise numbers, it's notable that no one seems to be disputing the general trend here. The networks know they need to be worried, even if they aren't entirely sure just how bad their situation is this very month. They know this because it isn't hard to see what direction we're headed in.
When my parents first got cable TV, way back in the early '80s, the technology itself seemed novel. My brother and I found it fun just to station one of us at the set-top box, turning the channel dial by hand—we had cable, but we had yet to acquire a remote—and checking out all the choices one by one. We weren't even looking for a show to watch; we were soaking in the fact that we had several dozen options to choose from, not just CBS, NBC, ABC, PBS, and one or two UHF channels that aired preachers and old movies.
And then we got used to it. There are probably people born since then who are barely aware of the difference between a network show and a cable show, except to the extent that the latter is more likely to contain swearing.
Now the country is getting used to a world where you don't actually need a television set to "watch television," where the number of viewing options available makes even cable look limited, where you have nearly as much freedom to choose when and where you'll watch a program as you do to choose when and where you'll read a book, and where it's increasingly easy to set up an online "channel" of your own. And the youngest viewers don't even need to get used to this, because they grew up as this world was emerging. (My children—one of whom is now old enough to make fake movie trailers with her friends—were born into an America that already contained YouTube.)
If Symphony's numbers are right, we've now passed a minor milestone: The youngest adults in America have planted their feet in the Streaming Era. But even if the numbers are wrong, that's the era we're moving toward today. It would take a rather cataclysmic event to avert it.