Hillary Clinton Says Trump Won't Win Sanders Voters, Detroit Teachers Launch Sickout, Germany Wants to Extend Border Controls: A.M. Links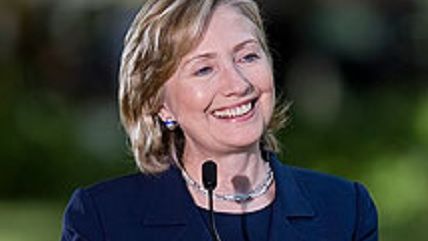 State

Hillary Clinton insists Donald Trump won't be able to win over Bernie Sanders voters.

More than 80 schools in Detroit are closed today after a teachers union sickout.
Venezuela has run out of beer.
Germany would like to ask the European Union to permit it to extend its border controls for six more months.
Protesters in Iraq stormed the Green Zone to make political demands, then disbanded. Later, three bombs killed at least 14 people in Baghdad, including several Shi'ite pilgrims.
Australian Craig Wright claims he created bitcoin.