Watch: Trailer Drops for Snowden Biopic
Film heading to theaters in September.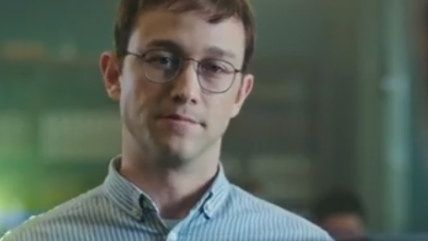 Joseph Gordon-Levitt may not look all that much like Edward Snowden, but he certainly sounds a lot like him in the trailer that dropped today for the upcoming Oliver Stone-helmed biopic Snowden. The movie, about the whistleblower's life and decision to reveal the existence of mass federal surveillance on American citizens, is currently scheduled for release on Sept. 16.
Watch below. The intrigue and paranoia I was expecting. The sex scene, not so much. But it is Hollywood!
Reason's writings on (and interview with) Edward Snowden can be accessed here.