Hillary Clinton Wins Connecticut, Pennsylvania, Maryland, and Delaware, Wants Bernie Sanders to Kiss the Ring
Clinton rewrites history, forgetting the how hard she battled Barack Obama to the bitter end in 2008.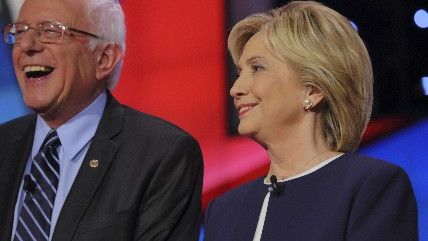 (Dreamstime/AmericanSpirit)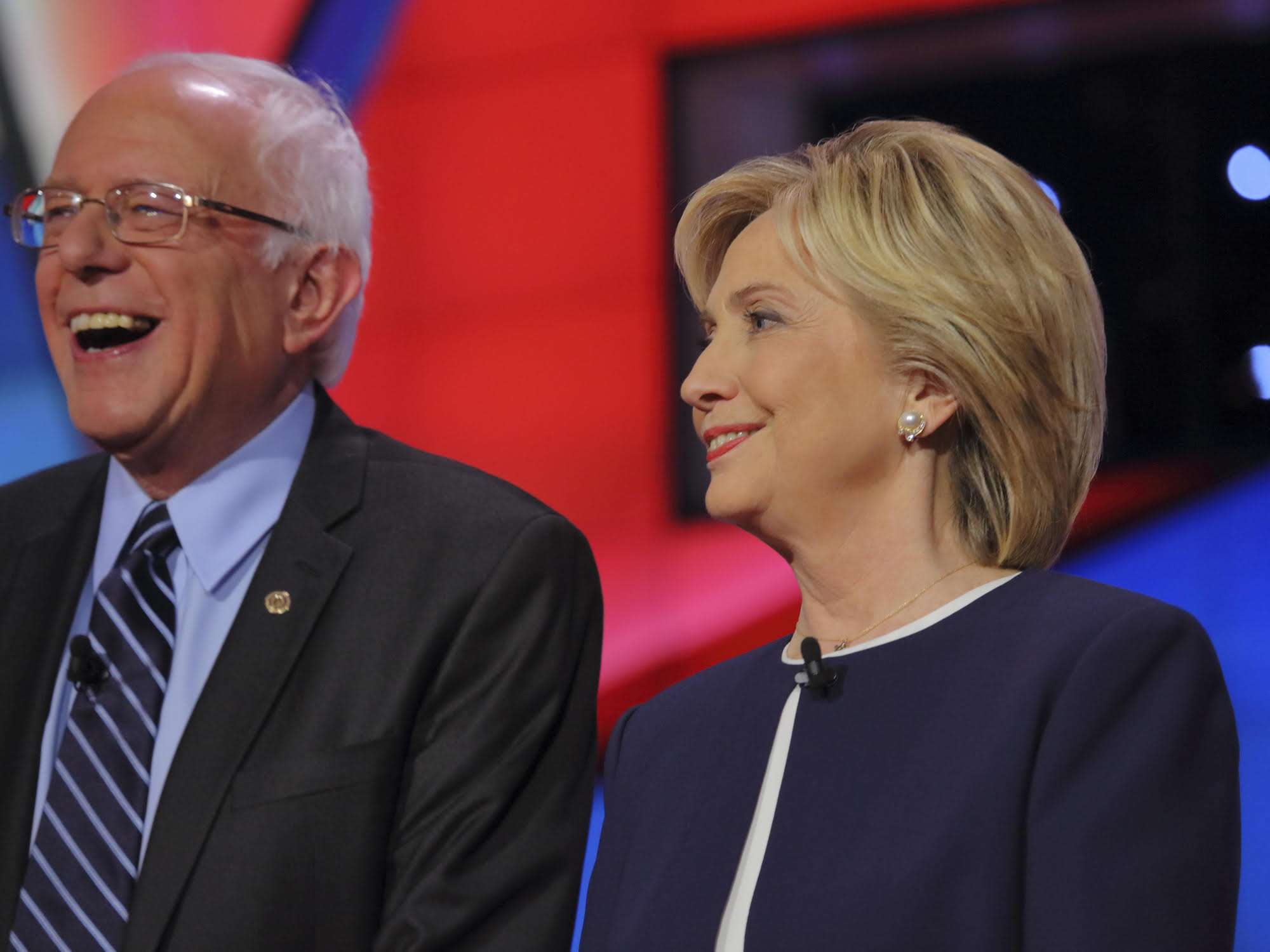 Hillary Clinton keeps racking up victories in the blue states, winning four of the five contests in the "Acela Primary" of states scattered along the Northeast.
The Associated Press projected the former secretary of state as the winner of the Pennsylvania primary, with 58 percent of the vote in. She holds a commanding lead on Sen. Bernie Sanders (I-Vt.) in the Keystone State, where the 118 state delegates will be awarded proportionally.
A little after 9p ET, Sanders was projected the winner of Rhode Island, where 33 delegates will be allotted proportionally. Around 1030p, Connecticut was called for Clinton, with about 80% of precincts reporting. That state's 70 delegates are also allotted to the candidates proportionally.
Earlier in the evening, Clinton was projected as the winner of the Maryland primary and with it, all 118 of the state's delegates, according to MSNBC. The network also projected Clinton as the winner of all 31 delegates in Delaware.
(This post has been updated to reflect current primary results as they come in.)
As she moves ever closer to reaching the magic number of 2,383 delegates, Clinton and her supporters are stepping up their calls for Sanders — a lifelong independent until a few months ago — to tone down his criticisms and get in line supporting the consensus candidate.
At an MSNBC-hosted town hall last night, Clinton said she that didn't feel the need to pivot any further to the left in order to placate Sanders' supporters, and added that she hoped the democratic socialist would help her unite the party once he's been fully vanquished.
"I did not put down conditions," Clinton said of her eventual endorsement of then-Sen. Barack Obama after losing a bruising and interminable primary campaign to the freshman senator from Illinois. She added that she spent "an enormous amount of time" lobbying her supporters to vote for Obama in the general election and added:
I have a bigger lead in pledged delegates than Senator Obama, when I ran against him in 2008, ever had over me. I am winning…And I'm winning because of what I stand for and what I've done and what my ideas are.
Clinton is downplaying the rancor of 2008 a bit just a bit. A substantial group of her supporters dubbed themselves PUMAs (short for Party Unity My Ass) and threatened to vote for John McCain, even though Obama and Clinton were much more ideologically aligned than Clinton and Sanders will ever be.
Though her campaign chafed at the mere suggestion from Sanders that some of the disastrous choices she has made regarding foreign policy could make her "unqualified" to be president, both Bill and Hillary repeatedly questioned Obama's qualifications to serve as commander-in-chief in 2008, with the former president even reportedly telling Sen. Ted Kennedy (D-Mass.), "A few years ago, this guy would have been getting us coffee."
What must be especially grating to Clinton is how hard she's had to fight a guy who is not even really a member of her party and who despite presenting himself as the fresh face of progressivism, has been in Congress since before Bill Clinton was president. Add the fact he lacks the soaring rhetoric and charisma of the 2008-model Barack Obama, Clinton must be wondering why the hell her "inevitable" anointment as the party's standard-bearer is taking so long.
But like the increasingly fractured Republicans, the Democratic brand grows more meaningless by the day.
The Clinton v. Sanders brawl of 2016 could have presented the Democratic Party with an opportunity to distinguish itself from the GOP by adopting a principled non-interventionist platform, but instead they'll almost certainly nominate someone with a "perfect record of hawkishness," as Nick Gillespie put it.
Sanders, for his part, has been admirably vocal in his opposition to mandatory minimum sentencing, the militarization of police, and marijuana prohibition, but just this past weekend he mused about criminalizing cigarettes on Meet the Press.
Just when you think the old hippie's got consistent principles, the major party authoritarianism kicks in.