Prince Is Dead, VW Settles with Justice Dept., Ukraine Bans Russian Movies: P.M. Links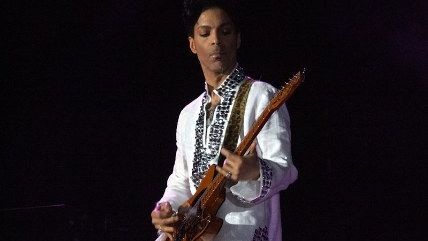 Credit: Penner, Flickr

R.I.P. Prince, dead at 57. The entirety of Generation X just stopped in its tracks.

Pioneering former professional wrestler Joanie "Chyna" Laurer has also died, at age 45.
The Department of Justice has reached a settlement with Volkswagen over the emissions-concealing scandal with its diesel vehicles. It includes a buyback offer and could end up costing the company more than $10 billion.
Two students are suing Kansas State University for civil rights violations for failing to investigate rape allegations at off-campus fraternities.
Ukraine's president has banned any Russian movies produced after 2014 (when Russia annexed the Crimean peninsula) from being shown in theaters in his country.
Chicago Mayor Rahm Emmanuel says he'll institute some reforms in how police misconduct is investigated, but will not disband the police review agency that many complain has helped shield officers from accountability.
Follow us on Facebook and Twitter, and don't forget to sign up for Reason's daily updates for more content.